Augmented and virtual reality to create $20bn risk by 2020 | Insurance Business Canada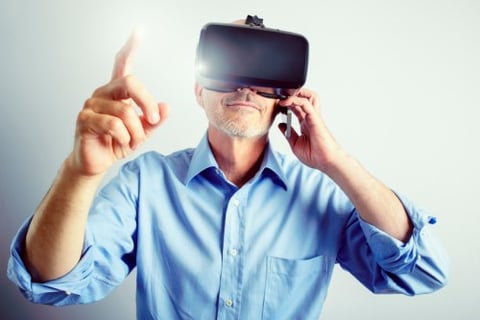 The Pokémon Go craze seems to have already peaked – no doubt when the year ends and people watch TV shows wrapping up everything that 2016 contained, many will shake their heads and write it off as a passing fad.
However, while the Pokémon phenomenon may have quickly run its course, the reality of augmented (AR) and virtual reality (VR) is clear for all to see – and insurers need to sit up and pay attention.
According to a new report released by KPMG, AR and VR technology are expected to generate losses in the region of US$20 billion by 2020. It is predicted that customers will continue to suffer from accidents while they play games – and that companies will be increasingly responsible for holding sensitive information, including location data.
The graphic below illustrates some of the emerging risks associated with AR and VR – ranging from health risks such as accidents occurring from playing the games as well as dizziness and other side effects; information security; use of the avatar to channel more destructive behaviours including bullying and stalking; as well as violation of privacy.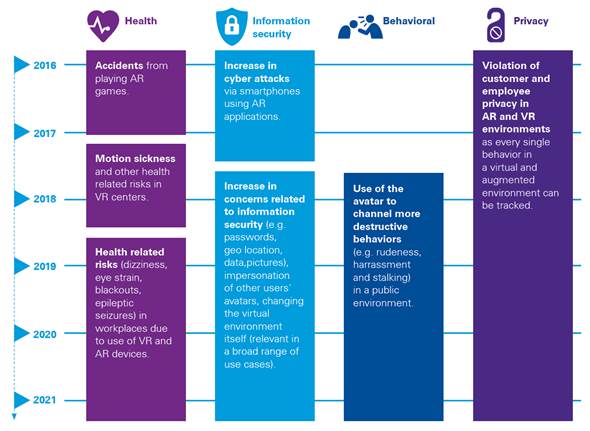 "There are some obvious risks associated with AR and VR technologies which aren't currently covered by insurers," said Paul Merrey, KPMG Global Strategy Group Insurance Partner. "Pokémon Go, for example, was a huge success but there were reports of some serious personal accidents, in California two distracted gamers fell around 50ft off a cliff. While some insurers are already looking at this market, there remains work to be done to understand the full extent of the potential risks and applications.
"The uses of augmented and virtual reality are only beginning to be understood. It has potential well beyond gaming - it could actually revolutionise how insurers run their own businesses. Imagine a world where an oil rig risk assessment could be done through virtual reality goggles with an oil rig worker on the ground and the insurer at his desk in London.
"At present, only a few insurers are actively following AR and VR developments and considering how to address the changing risk landscape, yet there is a huge potential market at stake. Insurers that fail to keep pace with this technology could miss a significant opportunity."
You can read the full report
here
.
Related stories:
Pokémon Go exposes users to cyber risk: Insurer
First Pokémon Go lawsuit raises liability questions