BICO, DAS battle it out with newcomers in the legal protection market | Insurance Business Canada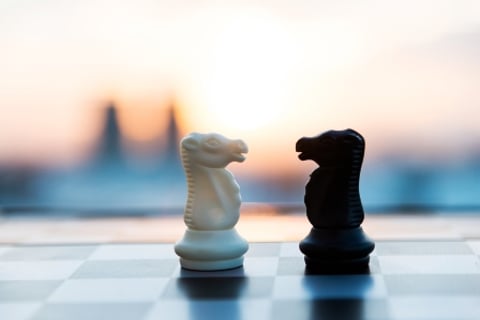 Canadian legal protection insurance is a growing – and evolving – industry sector. This year has seen a shake-up in the way things are done.
It's a fairly unique form of insurance and, traditionally at least, there have been few players in the Canadian market. But that's changing –
Aon
, ARAG, and Arch have all recently entered the space.
And between the two most established companies offering legal cost protection in Canada, there's no love lost after recent industry change, allegedly prompted by one company to the detriment of the other.
DAS Insurance and BridgePoint Indemnity Company (BICO) are perhaps the two most prominent pioneers in this space – with DAS historically offering insurance, and BICO offering a service as indemnity protection.
Search and compare product listings for insurance against Lawsuits from specialty market providers here
But after a rule change last year, BICO was issued with 'cease and desist' orders from the Financial Services Commission of Ontario (FSCO) and British Columbia's Financial Institutions Commission (FICOM), on the basis that the company was effectively selling insurance products without a licence. The orders resulted from complaints by DAS, said John Rossos, chairman and CEO of Bridgepoint.
He disputed the company was never selling insurance or contravening any regulations. However, this year BICO repackaged its products as insurance and are back in the market, underwritten by Omega General Insurance.
"I should send them [DAS] a bottle of champagne," Rossos said. "We are now a bigger, stronger company with the backing of major global reinsurers. Over the past three months we have re-entered the market, converted 95% of our existing clients, and increased our client base by 50%, while further expanding our market share.
"High quality businesses compete by offering exceptional client service at a fair price. Unfortunately, it appears that DAS believed the only way they can compete with us was to eliminate us from the market."
The Commissions' rulings may have also made it more difficult for law firms to issue their own indemnity products, but the rulings have opened the way for more insurers to move into the space.
As well as Aon, ARAG, and Arch, Rossos said other United Kingdom insurers were also "kicking the tires" in the Canadian market.
Dominique Zipper, ATE manager at DAS Canada, agreed the market is widening.
"There's certainly been a lot more interest [recently] and a lot more knowledge of the existence of the product and a better understanding of the benefits of the product. We've been insuring plaintiffs across the country, doing a lot of business in British Columbia, as well as in Ontario, and some business in Alberta," she said.
"It [the market] is getting more varied. We were the first into the market. DAS Insurance brought ATE [after-the-event] insurance to Canada. And now we're seeing some other competitors in the market, which is great because it means there's positive uptake of our products and there's a strong market for it. It's growing in every sense."
Related stories:
Legal expense insurance report raises tempest in a teacup
Risk management firm launches legal expense insurance product