Brazil kidnappings cause for coverage as Olympics approach | Insurance Business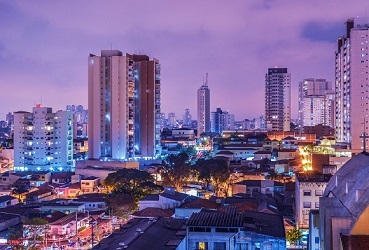 A spate of kidnappings in Brazil underscores the risks – and the need for coverage – for both athletes and spectators travelling to Rio de Janeiro for the Summer Olympic Games.
New Zealand jiu-jitsu athlete Jason Lee took to Twitter Monday to share he had been abducted in an express kidnapping by two men dressed as Rio police officers, who forced him into their vehicle and to make large withdrawals from two ATMs.
Most recently, Formula One boss Bernie Ecclestone's mother-in-law was kidnapped from her San Paulo home and is being held for a ransom of $36.5 million – the largest in Brazilian crime history.
While Brazil has long been a kidnapping hotspot, the need to cover elite athletes is growing says Chris Arehart, senior vice president at
Chubb
. "Part of the risk associated with being an athlete is being high profile, and high profile people attract attention and attract awareness that there may be money that could be obtained by kidnapping them or their families," he says.
"We've seen major league baseball players' families being taken, generally as sport draws from other countries around the world, they may have family members living abroad and living in their home country that are at risk; the mother or brother of a famous athlete – they are procuring coverage not only for themselves, but for their families."
He adds that interest in general for the coverage has been growing as the Games draw closer.
"We've noticed over the last several months leading up to the Olympic Games in Rio an increased interest in kidnap and ransom products," he says. "We've seen it across the board from large corporations that are sponsoring individuals and customers that are traveling down to the games to participate in the festivities, to individual travellers and families that are looking to travel abroad."
However James Gregory, regional director of
Aon
Crisis Management, says that for individual spectators, K&R policies aren't yet cost effective.
"If, for example, someone was travelling to Brazil for two weeks for the Olympics, you're probably looking at a couple thousand dollars for the policy," he says. "At a thousand dollars a week, it's not incredibly cheap."
He says for most travelers heading to Rio, common sense is the greatest protection.
"Your average traveler, as long as they travel in a low profile, low-key sort of way – really, the probability of something happening to you is relatively low."
Adds Arehart, "I think that what we need to remember is that the Olympics are a fantastic opportunity for folks to get together from around the world and participate in sport and competition, but there should be a raised awareness that when you're gathering in a group of people, you have a higher exposure to domestic terrorism, or people taking advantage of those festivities."
Related stories:
K&R coverage couldn't have prevented Philippines slaying
Express kidnappings top challenge for K&R insurers