Broker on why insurance fraud is a major issue in Canada | Insurance Business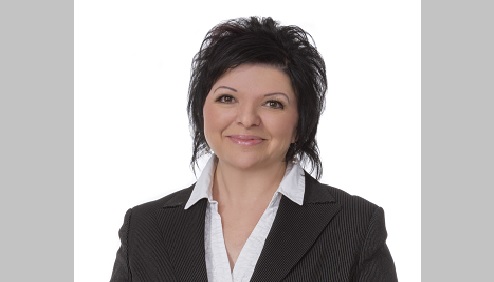 Jackie Doell (pictured), commercial broker and branch partner at A-WIN Insurance, became interested in the insurance business at a young age when she was helping out her broker father in his office. When she made the leap to the industry in her early 20s, she set big goals for herself and managed to accomplish one that was at the top of her list: owning her own brokerage.
In this Q&A, Doell looks back at her many achievements, and highlights the challenges that brokers face today. Hint: millennials and technology aren't the only ones on her list.
Tell us about your career trajectory. How did you end up in the insurance business?
I grew up with insurance in my household as this was the only career my father had, and I found it very interesting listening to his stories throughout the years. I actually used to go to work with him at night and pretend I was him behind the desk. After school, too, my sister and I would do the brokerage filing when paper was a staple in our industry.
I started my career in 1994 after I needed a change from management and marketing. I always had a dream of running my own brokerage and I remember feeling it might only be a pipe dream till 2012 when I was given an opportunity to start my A-WIN Insurance branch in Medicine Hat. So, I left my lucrative position at that point to start a one-woman brokerage with big dreams and goals to fill.
Today, we have three brokers and we are hiring again as our growth has been amazing through many hours and days of hard work and dedication to growth.
What is the most fulfilling aspect of your work?
It's simple: knowing I've made a difference and I make a difference. I'm a very hands-on broker and will dedicate many hours to any client I have. I know my clients trust me with their biggest financial assets they own or operate, and I will work my hardest to make sure they have the right coverage and the carrier fulfils their obligations in the event of a claim.
I love putting the puzzle of coverage together on commercial insurance and also knowing I will never be bored in our industry as I have never had the same day twice in my 24 years of work.
When you look back at your career, what would you say are your proudest accomplishments as a broker?
Four stand out. The first one is definitely owning my own brokerage in 2012 because that was a lifelong goal for me. Second is sustaining a 98% retention average with my clients, and having some of these clients for over 20 years shows a lot. Third, being in a highly male-dominated sector of my industry and achieving the personal success, and fourth, I take great pride in my education that will always continue in my career.
How does A-WIN Insurance differentiate itself from competitors?
Every insurance brokerage is different and A-WIN recognizes that. One way it does this is to provide a franchise program for qualified insurance professionals to enjoy the independence of a solely owned branch while benefiting from the advantages of being part of a larger organization. Along with the A-WIN brand, the franchisees have access to the top Canadian insurers, advanced technology systems, marketing, accounting and a broad range of backend services. This allows me and other branch partners to focus on sales and service, and A-WIN handles the rest for us.
As the vice-president of the Insurance Brokers Association of Alberta's Medicine Hat Chapter, what are you hearing about the challenges facing brokers in the province today?
I have been serving on this board for eight years consistently. Our challenges are weather-related cat losses, trying to balance premiums paid to coverage offered, auto claims that have increased substantially due to increased costs of auto repairs, increased bodily injury claims, and a really big one is our insurance fraud. I believe it's estimated to be over $2 billion in Canada right now.
As an industry, we also face ongoing challenges of brokers entering into insurance as a career. We have a very difficult exam for licensing and we have a shortage of youth wanting to enter into our industry. We are also challenged with keeping up with technology. This includes what brokers need, with what our carriers need, and what our consumers want.
What positive changes in the industry have you seen over the past few years?
I feel our industry has become more proactive than ever before. The leading insurance companies continue to update coverage offerings based on the ever-changing needs of the Canadian marketplace. I also find we, as brokers, have played a prominent role in educating consumers on insurance more than ever as trends in coverages change on a regular basis.
At A-WIN in particular, we have been on this journey to provide clients with more information so they have a better understanding of what they are buying and they can make more informed choices now. It's been really clear all policies are not created equal and you really do get what you pay for, so knowledge is huge.
If you weren't working in the insurance space, what would you be doing right now?
I would probably be a counsellor because I just love helping people with uncertainty. And I definitely would be lying on a beach for six months of the year.
Related stories: