Brokers – are you protecting your business clients from embezzlement? | Insurance Business Canada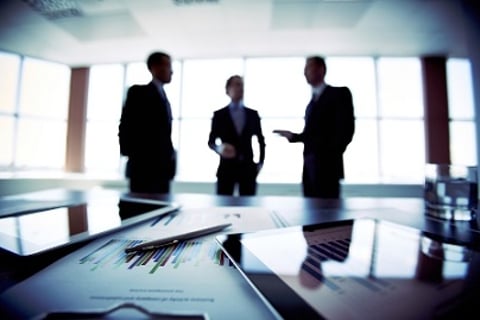 White-collar crime can have a lasting effect on a business. Crimes like embezzlement not only result in financial loss but also have resounding impacts on company culture and employee trust – things no insurance policy can protect against.
Embezzlement is happening in businesses of all sizes across all industry sectors in North America, according to
Hiscox
, the international specialist insurer.
However, there are things insurance brokers can do to educate clients about employee fraud and help prevent embezzlement losses, said Doug Karpp, senior vice president, crime & fidelity product head, Hiscox.
Search and compare product listings for insurance against Crime from specialty market providers here
"There seems to be a general misconception or a lack of perception that white-collar crime is a problem. Businesses of all sizes are going about their days without really thinking about embezzlement," Karpp told
Insurance Business
. "At Hiscox, we want to remind people that employee fraud can be a big problem – and that's where insurance brokers can come into play.
"Brokers can educate clients about this exposure and help them purchase insurance that will protect the company in the event of this type of loss. They can also offer tips for prevention and risk management, and hopefully help clients put controls in place that will prevent losses from employee fraud."
There's a wide capacity of fidelity insurance products available on a stand-alone or package basis, which can protect against white-collar crime. Generally, the uptake for fidelity insurance is high, especially among companies in the 500+ employee range, according to Karpp.
However, the uptake by smaller businesses is "not as strong as it could be," he added. This is problematic because smaller businesses have "less sophisticated internal controls and processes" to detect employee fraud.
"Insurance brokers need to be pushing their clients into buying adequate limits and making sure that they're getting broad enough coverage for the types of exposures they have," Karpp commented. "On average, only about half of embezzlement losses are repaid fully via insurance or recovery from the employee at fault. That, to me, implies that companies aren't purchasing wide enough insurance limits."
There are various tools and programs available which can assist companies with risk mitigation and that can pinpoint fraudulent activity through data analysis – but these aren't necessary for the smaller businesses, according to Karpp.
"When it comes to smaller businesses preventing employee fraud, it's not going to revolve around a software tool," he said. "Rather, it's going to be a matter of the business owner watching financial transactions, double-checking transfers and keeping a close eye on everything that goes on."
Related stories:
Edmonton university defrauded by online phishing scam
Beazley: Fraudsters finding a new way to trick companies