Brokers - it's not all doom and gloom… get out there and win business | Insurance Business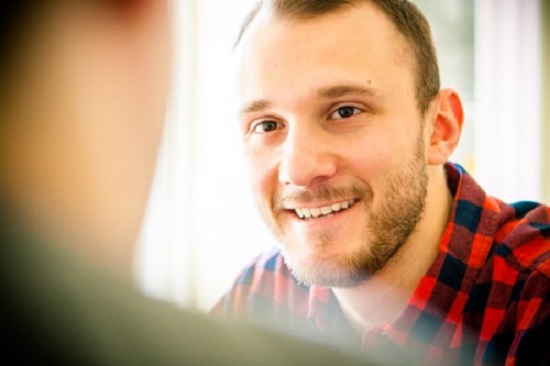 What would insurance look like if you could build the absolute best team in the industry? One Canadian brokerage is on a quest to find the answer.
Ontario-based Mitchell & Whale Insurance Brokers has a "DNA for growth," according to company president, Adam Mitchell. The brokerage is growing 60% year-over-year and is soon expected to cross the $25million sales threshold, up from $2.5million when the company first started.
The team has gone from nine people in April 2015, to 45 – and it's expected to grow significantly when the brokerage moves into a new 25,000-square-foot office in Whitby. Mitchell hopes the new hub (with space for 170 staff) will be a "dream Googleplex" that will attract the best talent in the industry
"I'm really happy with where we're at right now. We're partnered with nearly every insurance company in Canada, which makes for a really healthy offering to our customers and allows us to be really transparent," said Mitchell. "We're slogging it out in home and auto insurance, which are the most competitive markets out there. We're up against all the big brands, direct writers and the banks - and we're winning business one piece at a time."
So, what's the secret to Mitchell & Whale's success? It's the "quality of talent" and the top "sales and marketing skills" used to drum up and convert leads, Mitchell said. The brokerage brings "technology, systems, training, people and culture" together in harmony to support a team that's writing $1.5million new business per month.
"We have made huge investment into technology. We have two fulltime developers on staff who are always improving and tweaking the tools we have," Mitchell told
Insurance Business
. "That didn't just happen overnight – it has been a logical evolution for us. For example, we got to a point where we had too many business leads and we couldn't manage them all, so we invested in new broker management software.
"There's a natural growth curve that requires you to keep your foot on the gas and keep asking what the business needs to provide value to customers. At Mitchell & Whale, we are using technology to stay relevant and keep up to date with customer demands."
Investing in technology is operationally costly but well worth it, according to Mitchell. The brokerage is up-scaling strategically and, in doing so, is "gaining customers and market share hand-over-fist".
Mitchell added: "Some brokers cry that the sky is falling, but it's not all doom and gloom. It doesn't matter what the competition is doing … get out there and win your business back."
Related stories:
Market for restaurant insurance small – carriers shy away from booze
What does insurance have in common with Apple?