Brokers face 'considerable' change thanks to tech | Insurance Business Canada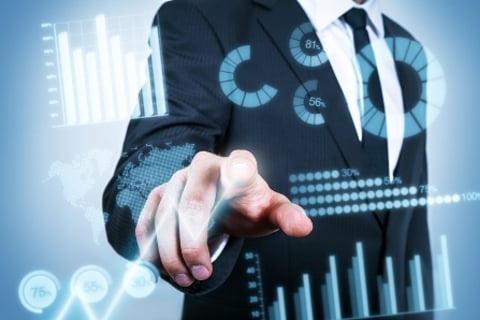 The rise of insurtech could see considerable change in the broker market, a new report has said.
Released by global ratings agency S&P Global, the report notes that while the firm does not foresee incumbent insurance businesses being replaced by insurtech firms, brokers need to be wary of tech advances.
Learn more about Information Technology insurance here.
"Over the longer term, traditional insurance brokers' business model may be considerably altered by technological changes," the report notes.
"Connected devices are giving carmakers, smart device suppliers, and telecoms companies the opportunity to collect large amounts of data about customers, which could be used in future by insurance brokers.
"Insurers will need to establish good relationships with the additional brokers that are emerging if they are to secure some of the business that they currently get from traditional brokers."
The report, entitled
InsurTech: Buzzword, Emerging Challenge, Or Long-Term Opportunity?,
stressed that tech changes should be monitored over the long-term but the high barrier to entry in the insurance industry will protect the industry for longer than others in the financial services.
"We characterize insurtech as both a long-term challenge and an opportunity, with material effects that may only start to emerge in 10 years' time," the report continues.
"We anticipate that, for consumers, the most visible changes will be in client interfaces, client interactions, and product offerings."
Blockchain is also mentioned as a possible disruptor of the broker market as the technology will push businesses towards simplicity.
"The rise in blockchain analytics may also disintermediate brokers to some degree," the report continues.
"The technology could make permanently documenting rights or claims, or transferring them to a new proprietor, considerably simpler. Insurers will therefore be able to automate and streamline processes such as these, reducing administrative costs and delays."
With the impacts of insurtech still further off on the horizon, the report stresses that while many changes may occur, they may not be all negative for both consumers and the insurance industry.
"In the long term, independent data collection and ownership of data will remain the cornerstone of the strong competitive position of any insurance company," the report states.
"As yet, emerging brokers are not threatening the existence of the current insurance model - in fact, we view their ability to reach underinsured sections of the population as positive for the further development of the whole insurance sector."
Related stories:
Digital strategy 'critical' for long-term success
NTUC Income's startup accelerator picks first round of participants