Brokers: Obsolete or innovators | Insurance Business Canada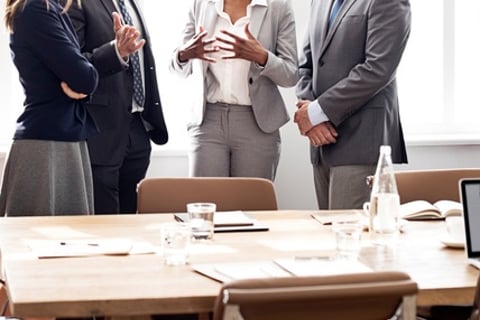 There is no shortage of negative Nostradamus-types foretelling the death of the insurance broker - so it's news when a recently minted executive has positive proclamations for the future.
The former Conservative Member of Parliament for Kitchener Waterloo, Peter Braid is now the CEO of the
Insurance Brokers Association of Canada
and he spoke hopefully about the future at
Gore Mutual
's Fast Forward conference.
"Despite the rapidity of change and despite the fast evolving technology, after only 90 days in the job I can state with complete confidence, the value proposition of the broker remains extremely strong," Braid said to a response of "Here! Here!" and applause.
Search and compare product listings for Insurance Brokers from specialty market providers here
"The important role that the broker plays in providing choice and advice, advocacy and security. It's clear that, as with any industry, complacency and making assumptions about what your customers want is our enemy, but brokers who can adapt will survive, there's no question about it.
"I think it's important the broker community embrace technologies, new product offerings, new ways to communicate with their clients. It's important that we recognize it's not insurance companies that are driving technological change. That's happening because of consumer demand."
No-one, of course, is denying the crossroads brokers face between becoming obsolete and becoming innovators in the face of unprecedented competition.
Paul Jackson, vice president of sales and marketing at Gore Mutual, said it's the brokers who learn dynamism that will thrive.
"Brokers are in a tough spot right now where big decisions have to be made about the future and, as we said today, many brokers are leaving the industry and that's creating difficulties for us in terms of how we get our products to customers," Jackson said.
"However, for the ones that want to remain in the business and continue to develop their business, imagination is absolutely what's needed. The world is a fast changing place and the ones that come at the problem imaginatively will absolutely prevail."
Related stories:
"I don't think small, independent brokers can survive."
What was David Suzuki doing at an insurance broker conference?