Brokers prepare as hurricane the size of a whole state bears down on the Carolinas | Insurance Business Canada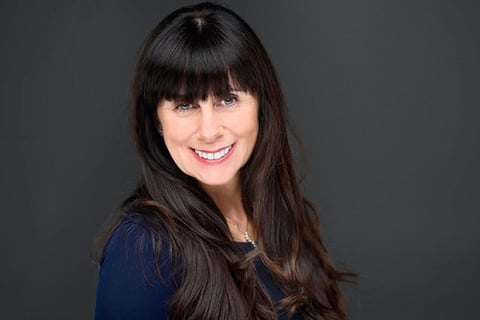 Photo copyright National Park Service
Hurricane Florence is growing in intensity and size. Over a million people have already been told to evacuate before the Category 4 storm brings its 130 mile-an-hour winds to the Carolina coastline to rip through residential areas and bring its devastating tidal surge to flood homes. And in the path of nature's fury is over a trillion dollar's worth of real estate and priceless family memories.
Standing in the crosshairs of Hurricane Florence's fury is Deborah Allen, President of South Carolina Insurance Brokers, who is keeping a close watch on her clients' interests as carriers start to prepare for the storm's aftermath. Allen sees her number one priority is checking that her clients have the best possible help if disaster strikes. She sees her firm's efforts as part of the larger insurance carrier response to the hurricane's landfall. When the carrier disaster response teams roll in, she wants to make sure that her clients know that their services are there "As brokers, and a Managing General Agency our role is to get the word out to our clients, and the general public" she told Insurance Business. "Our main focus today is getting the communications out to clients"
Allen's office is in Greenville, some 200 miles from the South Carolina coastline, so she is hoping that she can keep it open, but many of her affiliated offices are already evacuating. "We'll help forward calls to the carriers" she said. "During previous disaster events, some of the things our personal team members have done, is travel towards the coast as far as we can and set up water stations, which is a big thing, just handing out water to folks."
Allen has experienced hurricanes before. "Hugo is the largest in my memory," she said "It came inland through Charlotte and even affected Greenville. Our number one priority was helping immediately to get funds for people as quickly as possible, for cost of living or to secure hotel rooms. The other part in this particular situation was the flood – you have flood insurance that is separate from homeowner's insurance and that is a whole separate claims process and filing."
When Hugo barrelled into the state in 1989, like Florence, it was a Category 4 storm. It rapidly weakened, but was still a Category 1 when it reached Charlotte, and it immediately set records as the most costly storm to ever hit the US mainland. 35 fatalities and a $7 billion bill were attributed to Hugo (around $14 billion in 2018 dollars after inflation.)
Most anyone who lived in Charlotte in late 1989 remembers the September night when the wind built to a shriek, century-old oaks began to splinter and shredded electric lines sparked in the dark.https://t.co/dNXGJ1jrjy

— Doug Miller (@DougObserver) September 10, 2018
And after the storm, unfortunately, is when many people will realise that they were underinsured, or had chosen not to have cover that they really should have had. "I can tell you what happens after all major events is that you have an influx of policyholders realising that they did need things such as flood insurance, and particularly along the coast, there are separate policies for wind and hail." Allen explained, "What's really sad in this situation is that while some folks are properly insured, a lot of people aren't. In the event of a flood event, some people lose everything they have."
Affordability is obviously an issue, but Allen also believes that there may be other factors also in play causing some disaster victims' woes. " A lot of it is just human nature," she continued "people just thinking tomorrow I'll get that, or tomorrow before something happens I'll get that (insurance)."
And as for dealing with the potential aftermath? It looks like some carriers are already reaching out to help brokers. "I received a very personable note from the senior regional VP at Nationwide yesterday," Allen told us. While she has received pages and pages of instructions on how to handle claims from the many insurers her brokerage represents, this one particularly stood out for her. "This was a note giving links, but it was really more personable, saying 'your personal safety is important to us. You should exercise caution and rely on our claims professionals to respond to the storm damage and your customer needs. Please let our sales manager know if we can support you in any way'." That message has gone a long way with Allen to make her feel that at least one carrier has her best interests in mind.
And if disaster does hit the Eastern Seaboard, who better to help than insurance professionals. "There are folks in our industry that are here to help people," said Allen "We've made this a life career because it's a great career path, number one, and we can help people, number two, which is exciting."