Budweiser's insurance business cooks up new product | Insurance Business Canada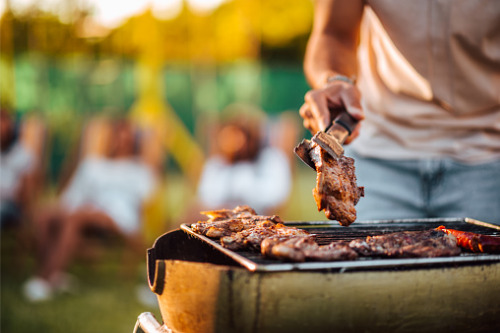 A week after it announced that it would make its first foray into the "insurance" business, Budweiser Canada has unveiled its first product – coverage for any BBQ-related losses.
The "Budweiser BBQ Insurance" package was launched in anticipation of the summer barbeque season. Details on the company's website suggest that the insurance is less of an actual policy, and more of a cash prize and beer paraphernalia giveaway.
Read more: Budweiser Canada brews up new insurance business
"Barbeque season is here, and Budweiser knows how much Canadians have been looking forward to firing up their grills," said Budweiser Canada senior marketing director Mike D'Agostini. "There's been a lot of unpredictability this year and we wanted to protect Canadians love of grilling. Budweiser BBQ Insurance is an exciting venture for the brand and while we may have left some of the details out originally, we hope the added buzz will help Canadians know Bud has their back."
The "insurance product" will cover anything that could ruin a barbeque – this includes getting rained out or running out of propane, Budweiser explained in a release. If anything happens to a grill cook-out, customers can complete a claim submission at the company's dedicated BBQ insurance website for a chance to get an "insurance" package worth up to $2,500.
Budweiser explained that there will be a weekly draw for secondary claim packages, and three separate draws for the top claim package throughout the summer. The draw for secondary claim packages starts June 30.
"Our consumers love to barbeque and because of that it is a platform that we have always activated around," D'Agostini added. "We wanted to take our dedication to barbeque season one step further this year by creating something totally ownable for Budweiser and the out-of-the-box nature of BBQ insurance does just that."