CAA calls on Ontario government to prioritize towing regulation | Insurance Business Canada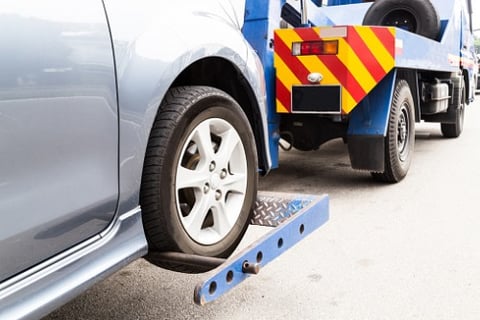 To commemorate the fourth annual Tow Safety Week, CAA South Central Ontario (CAA SCO) has called for the Ontario government to work on the province's problematic towing industry.
"Long wait times, unscrupulous tow truck drivers and sky-high towing bills will continue to be an issue for motorists unless the Ontario government makes provincial towing regulation a priority," said CAA SCO AVP of government and community relations Teresa Di Felice in a release.
Ontario's costly towing services are not a new problem; in March, the Insurance Bureau of Canada issued its own memorandum, which called out Ottawa's allegedly excessively priced towing services.
Read more: IBC: Ottawa's towing industry is borderline 'criminal'
Di Felice added in her statement that once the government starts prioritizing regulation, it would ensure that local motorists have certainty and peace of mind when it comes to towing services – all while helping earn respect for the men and women who provide such an important roadside service.
"Calling for a tow truck on the side of the highway can be a stressful experience for motorists, provincial towing regulation will make certain that the standards of training, service and equipment in the towing industry are kept high," she explained.
Highway incident management and the long traffic delays caused by collisions are other driving factors that the Ontario government has to consider regarding towing services, Di Felice remarked.
Tow Safety Week is the product of collaboration between CAA and the Provincial Towing Association of Ontario.