Calgary broker launches telematics auto insurance through partnership | Insurance Business Canada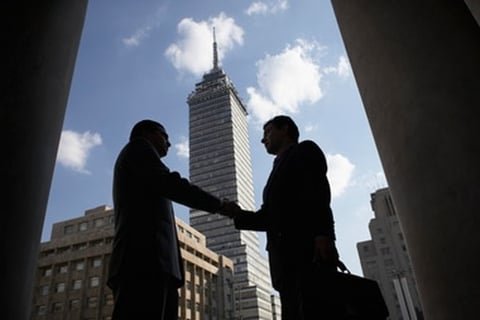 Brokerage InsureMy Ltd. in Calgary announced yesterday that it has partnered with UK-based telematics provider Trak Global Group.
Trak Global Group is the architect behind Carrot Insurance's popular New Driver program in the UK, which involves black box telematics and a feedback app that provides ongoing coaching. The program has been so successful that the occurrence of road traffic collisions among Carrot's new policyholders was reduced by 42%. Carrot received the prestigious Prince Michael International Road Safety Award for its New Driver program.
Currently, Canada is looking to achieve similar, nationwide results by joining a global initiative called "Vision Zero." Vision Zero is a project to reduce road fatalities modeled after a Swedish program that saw motor accident mortalities decrease by 50% through improved infrastructure, traffic control, and education.
InsureMy Ltd. hopes to spearhead the country's efforts to achieve Vision Zero by leveraging Trak Global Group's telematics technology.
"The data is telling us how effective telematics enhanced driver coaching is when it comes to teaching new drivers good habits, and that can't be ignored," said InsureMy Ltd. president Hugh McTavish. "It may take some time for infrastructure and policy to catch up, but we're not waiting. This partnership enables InsureMy to lead the way and start giving life to the Vision Zero movement with every new driver we put on the road."
The exclusive licensing agreement between InsureMy Ltd. and Trak/Carrot certifies the former to distribute the latter's products. Trak's New Driver program will be making its debut in Canada, supplementing InsureMy Ltd.'s earlier New Driver Intelligence program.
Related stories:
Insurance – why it's "not about pushing tech for tech's sake"
The 'Internet of Things': Disruption or opportunity for insurance?