Canada Life Asset Management bolsters multi-asset team | Insurance Business Canada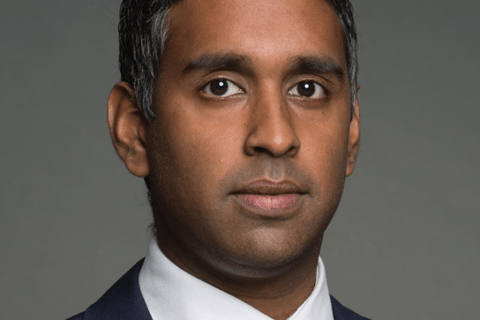 Canada Life Asset Management has tapped Jordan Sriharan (pictured) as a fund manager for its £3.4 billion (about CA$5.9 billion) multi-asset business.
In his new role, Sriharan will work alongside head of multi-asset Craig Rippe to develop and manage a range of mixed-asset investment strategies for advisers, discretionary fund managers, and institutional investors.
These include the LF Canlife Diversified Monthly Income fund – which is a global strategy aimed at providing monthly income and capital growth over the longer term – the firm's five risk-targeted portfolio funds, and its three risk-managed funds in the IA Mixed Investment 0% to 35%, 20% to 60%, and 40% to 85% sectors.
Read more: Canada Life launches sustainable target date funds
Sriharan comes aboard Canada Life from Canaccord Genuity Wealth Management where he served as head of managed portfolio service for eight years and was responsible for the management of £700 million (about CA$1.2 billion) in active and passive risk-profiled multi-asset funds for private clients, charities, foundations, and pension funds.
Prior to this, Sriharan managed defined benefit corporate pension funds at Marsh & McLennan subsidiary Mercer, where he was an investment analyst focused on fund research, asset allocation, and long-term investment strategies. He also had stints at Wellcome Trust and Fidelity.
"Having developed and managed risk-profile multi-asset approaches for a number of years, Jordan is a valuable addition as we continue to strengthen our long-term investment strategies and capabilities," said David Marchant, chief investment officer at Canada Life Asset Ltd and managing director of Canada Life Asset Management Ltd. "We are delighted to appoint an investment professional of Jordan's calibre to significantly strengthen Canada Life Asset Management's multi-asset team."
Read more: Canada Life signs deal to acquire healthcare claim management firm
Sriharan, meanwhile, expressed excitement over his new role, and said: "With its background as a manager of insurance assets, Canada Life Asset Management has a culture of risk management that aligns closely with my own approach to investment. I am also very much looking forward to being able to draw on the cross-asset expertise and insights of Canada Life Asset Management's fixed income, equities and property teams."