Canada's business interruption crisis | Insurance Business Canada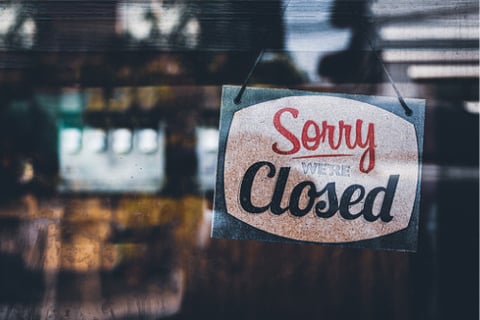 A new study suggests business interruptions are on the rise, in large part due to the impact of the pandemic.
In the recently released 2021 Business Preparedness Survey, a study conducted by First Onsite Property Restoration, the numbers show that four in five Canadian businesses have been interrupted by weather-related disasters, communication outages and the pandemic over the past five years.
And despite COVID-19 being a factor for just a year at the time the survey was done, 77% of reported business interruptions over the past five years are directly related to the pandemic.
"Business interruptions can include anything from wildfires to full-scale floods, ice storms and hurricanes," said Bill Fender, SVP Commercial Property Portfolios. "However, it doesn't have to be weather-related to take a business offline, as we have seen through the pandemic lockdowns."
For example, hibernating commercial facilities left vacant and unattended leave at risk the most vulnerable asset many companies have: their infrastructure.
"Our modern structures — especially large ones — are designed to be lived in," he said, "and when they're not being used, or used to their full potential, they can get a little bit achy, and they could start to have some problems. When left unchecked, small issues can snowball into large problems."
Other reasons for business interruptions include:
Forty-three per cent (43%) have taken place due to winter storms
Twenty-three per cent (23%) due to flooding (13% mechanical, 10% natural)
One in five have taken place due to windstorms/hurricanes/tornados/tropical storms
Twelve per cent (12%) due to fires (8% wildfires, 4% structural)
Just 1% have taken place due to earthquakes
One in five businesses have not been interrupted or have not been aware of any interruptions
When respondents were asked which types of future disasters they were concerned about, pandemics again took the lead with 75% of businesses concerned about pandemics affecting their business.
"There's an old saying, 'never waste a good crisis,'" Fender said. "That certainly applies now when it comes to coming up with better business continuity plans and more creative solutions."
"This pandemic, it's like a once in a century thing. Most large companies we found did have a pandemic element in their business continuity plans, but I don't think anyone was really prepared for the magnitude of this pandemic. It has really triggered a focus on having better plans in place."
The first step to having a better plan, of course, is having a plan in the first place – and Fender notes his people were glad to see the vast majority of companies surveyed had made it that far in their contingency planning. But having a plan for maintaining business continuity during an interruption is only the start.
"A lot of companies have a plan, but they haven't been updated or reviewed for a while, or they were made without executive input," he said, adding his company often works with brokers to help review and test plans for continuity plans for their clients.
"A lot of the companies we see have great plans, but they don't test them and they don't update them. People come and go in companies, so testing these plans on a regular basis is really critical."
Underlining his point about the importance of regular testing of continuity plans was the fact that more than 1 in 3 (37%) of the managers, owners, executives and employees surveyed said their businesses were fully prepared to deal with future emergencies or disasters.
Meanwhile, one in 10 feel planning to ensure business continuity isn't an urgent concern, 7% feel they are not investing the appropriate amount and 5% have been putting this off due to resource constraints.
"The best way for companies to ensure business continuity is by being prepared and having a plan," Fender said. "Disaster plans, once only required for government, are now being insisted on by corporate boards, bond rating agencies, investors, insurers and customers. It doesn't take a lot to take a business down."