Canadian travel insurance quotes jump 293% – report | Insurance Business Canada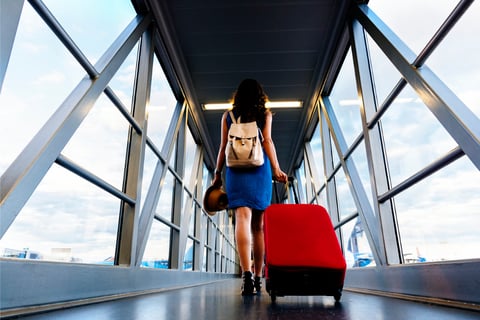 With pandemic restrictions slowly easing worldwide, Canadians have expressed strong interest in travelling both within Canada and abroad – a new report from insurance comparison site RATESDOTCA has found.
Based on data from its own travel insurance quote platform, RATESDOTCA reported that travel insurance quotes in the third quarter of 2021 were 293% higher than the same period last year. While the quotation levels have yet to hit pre-pandemic levels, the significant increase suggests that many Canadians are eager to plan trips.
The report also found that although overall international travel insurance quotes still surpass the number of domestic quotes, an increasing number of Canadians are choosing to travel to domestic destinations than in previous years. RATESDOTCA noted that domestic travel insurance quotes for Q3 2021 were up 330% when compared to Q3 2019. Meanwhile, international travel insurance quotes in Q3 2021 went down year-over-year by 14%.
The top 5 travel destinations for Canadians also slightly changed between 2019 and 2021, the report noted:
| No. | Year 2019 | Year 2021 |
| --- | --- | --- |
| 1 | US | US |
| 2 | Mexico | Canada |
| 3 | UK | Mexico |
| 4 | Canada | UK |
| 5 | Italy | Dominican Republic |
When broken down in terms of age, fewer senior travellers are looking for travel insurance, the report said. There was a 76% dip in travel quotes from the Silent Generation and a 56% drop from the Baby Boomer generation.
RATESDOTCA has suggested that the number of Canadian travellers will likely go up as more countries ease their travel and border restrictions. Several provinces and cities in Canada have also seen a decline in restrictions following good vaccine uptake. The website also pointed out that while international travel advisories remain, it is no surprise that Canadians would be more comfortable travelling within their own borders, hence the increase in domestic travel interest.
It was also suggested by the report that the rise in domestic travel interest could be due to the new normal of remote work, allowing Canadians to take their work with them anywhere in the country.
Read more: Travel companies expect insurance rates to drop as advisory lifts
Although travel insurance currently remains costly compared to pre-pandemic levels, industry insiders have posited that prices would stabilize once the federal government has completely lifted its blanket advisory on non-essential travel. According to Flight Centre spokesperson Allison Wallace, flights for Christmas holiday vacations have already begun booking up quickly, with so-called "sun destinations" seeing strong demand.