Carnival says both unvaccinated, mixed vaccine Canadian passengers must secure travel insurance | Insurance Business Canada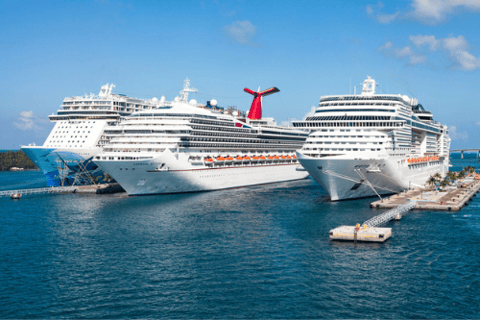 Although Canada has a ban on cruise vacations until November 01, Carnival Cruise Line has sent Canadian travellers letters in advance notifying them that both unvaccinated and mixed vaccination passengers will be required to secure travel insurance before they can board.
Starting August 01, Carnival is requiring all unvaccinated and mixed vaccination passengers to show proof of travel and repatriation insurance. Guests have the option to purchase insurance from either a separate travel insurance company, or through Carnival's Vacation Protection program.
Carnival's decision to levy the same insurance requirement on mixed vaccination passengers is due to an advisory by the US Centers for Disease Control and Prevention (CDC), which said that taking a combination of two different COVID-19 vaccines does not make someone fully vaccinated, Cruise Hive reported.
The CDC's advisory leaves many Canadians in a pinch, as the federal National Advisory Committee on Immunization not only approved vaccine mixing, but also encouraged combinations of viral vector vaccines like AstraZeneca and mRNA vaccines like Moderna and Pfizer.
The cruise company is requiring the majority of its guests to be fully vaccinated some 14 days before they board. There is some space on the cruises for guests – including minors – who have yet to be vaccinated, but they will have to apply for an exemption through their travel advisor or directly through Carnival. There is a strict ratio on the number of vaccinated guests versus unvaccinated/mixed vaccine guests, and Carnival reserves the right to refuse certain unvaccinated/mixed vaccine guests.
On top of the travel insurance requirement and exemption application, unvaccinated and mixed vaccination passengers must also present a negative PCR COVID-19 test when checking in. The PCR test should be taken within 72 hours of sailing. In addition, passengers will need to take an antigen test at embarkation and another test again within 24 hours of debarkation on all cruises longer than four days. All these tests will be charged to the guest, Carnival said, costing about $150.
Both unvaccinated and mixed vaccination guests will be prohibited from joining any independent sightseeing in ports of calls, but they can participate in bubble tours. Youth programs will also be unavailable to unvaccinated/mixed vaccination youths, and mask wearing will be mandatory.