Climate change and insurance – communicating with your clients | Insurance Business Canada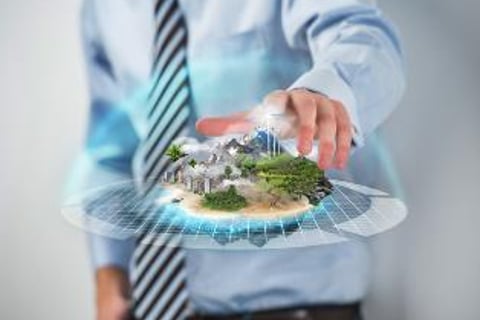 Climate change is a global phenomenon and its impact has been sorely felt across Canada in recent years. Wildfires have torn through British Columbia this summer and severe hail storms are pelting the country with greater frequency.

Despite ample evidence of adverse weather events, climate change is still not a priority issue for many Canadians. In fact, a recent national survey conducted by Intact Insurance found that 60% of Canadian homeowners do not factor the impact of climate change when setting their home-buying budget.

Don't miss our exclusive CE webinar, Climate Change in Insurance: How to Sell Catastrophic Coverage

Climate change is one factor in a number of variables that might affect home insurance rates. More needs to be done to communicate evolving climate-related risks to homeowners, according to Rosa Nelson, vice president, sales and business development, Intact Insurance.

Search and compare product listings for insurance against Property Damage from specialty market providers here

"We have seen the affects of climate change across Canada. We're seeing increased flooding, hail storms and wildfires on a much greater scale than we experienced 10 to 15 years ago," Nelson told Insurance Business. "The biggest thing the insurance industry can do is work towards better risk mitigation – and this is where brokers can come into their own and fulfill that trusted advisory role for customers.

"Brokers are a very valuable piece in the education pie, so they need to talk to their clients about how to protect their assets and mitigate losses. For example, if a client lives in an area that's prone to flooding, brokers should be advising them about weeping tiles, sloped driveways and effective home maintenance like gutter clearance, etc."

Insurers like Intact are responding to the effects of climate change by developing innovative products and coverages. About five years ago, hardly any insurers offered overland water coverage, whereas now it's a standard offering. Insurers and brokers need to stay on top of climate change and the evolving risk transfer products and techniques available for homeowners.

One way to stay hot on the topic is by investing in technology and innovation, according to Nelson. In 2015, Intact launched Intact Lab – a centre for digital excellence that focuses on developing digital business solutions. The Lab hosts a meteorologist who is providing weather data to assist the insurer with climate-related issues.

"At Intact, we're using meteorology to help us forecast where adverse weather events could happen in the future," said Nelson. "We're learning from events like the Fort McMurray wildfire and the fires in British Columbia this summer, and we're looking at areas with similar conditions that could potentially face the same results. From there, we're helping customers and brokers in those areas to understand their risks and how to mitigate them.

"Data analytics is allowing us to operate proactively to identify where an adverse event like flood, fire or earthquake is likely to occur and act accordingly. I think insurance companies and brokers who take this proactive approach will be much better situated in the future than those who simply react to an event after it has happened."

It's not just homeowners who sometimes need reminding that climate change can have a real impact on home finances and insurance. Brokers and insurers also need to be working with provincial and national government to identify mitigation opportunities in building processes, Nelson added.