Could drones be the answer for hail crop damage? | Insurance Business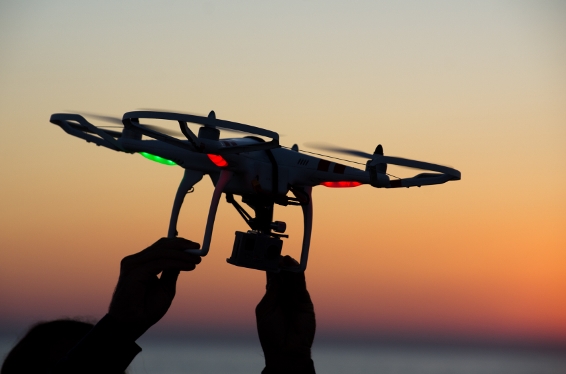 A study by the University of Saskatchewan and National Crop Insurance Services (NCIS) in Kansas is looking into the viability of using drones to assess hail damage to crops, as well as to accurately predict yield loss.
Hail is a perennial and costly problem for Saskatchewan farmers. According to data from the Saskatchewan Municipal Hail Insurance Association, about $41.5 million was paid out in hail insurance claims in the province in 2015.
NCIS is funding the University of Saskatchewan's research into crop damage assessment and has been working with regional hail insurance providers for the study. The researchers have been conducting their experiments since last year, The Western Producer reported.
As part of the experiment, researchers recreated hail damage by using a hedge trimmer to whack off various lengths of raceme at intervals of 25%, 50%, 75%, and 100%. Data was then collected to determine damage and yield loss.
Search and compare insurance product listings for Drones from specialty market providers here
Using a drone, the researchers observed crop regrowth following the damage.
"We looked at the vegetative indices to see if we could use them to predict how much yield loss we would have," University of Saskatchewan agronomy program research officer Lena Syrovy said.
The experimental crop assessment method involves measuring a plot's vegetative indices, which is determined by gauging the light reflected off the plants at varying wavelengths. Five cameras mounted on a drone simultaneously captured images of the crop, with each one taking a picture in a different wavelength of light (blue, green, red, red edge and near infrared). The pictures were then stitched together to calculate the different indices.
Syrovy likened the method to Trimble's Green Seeker, which evaluates the greenness of crops for fertilizer recommendations by using a normalized difference vegetation index (NDVI).
"[However], with this camera with five different wavelengths, you could actually calculate a whole bunch of different indices with all those different wavelengths and that could maybe give you a clearer picture of what you're seeing in the field than what you would see with NDVI," she explained.
For this year, researchers plan to assess the plots close to when the damage occurs, to replicate the realistic time at which an adjuster would arrive to inspect the crop.
"We're expecting that probably you need different vegetative indices to look at damage because the plants will still be flowering. So we'd probably want to look more at the amount of yellow to see the flowers and how much flowers are cut off and then later on we're looking at green regrowth and different shades of green," Syrovy told The Western Producer.
Syrovy said that the collected information could benefit both adjusters and farmers. The system could also be used to predict yield after animal tramping and lodging.
Related stories:
Crop losses take their toll on Saskatchewan farmers
Hailstorm in eastern PEI causes crop insurance headaches