Crawford & Company proud of 'gold bar standard' but there's still more to do | Insurance Business Canada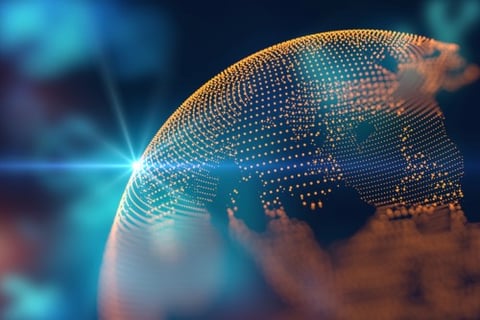 It's no secret that customer needs are evolving.
Technology and innovation
are changing conversations in the insurance industry around how to provide better and more efficient business propositions and solutions.
The claims experience is no exception to the trend. In fact, it could be argued that claims management companies are under some of the most significant pressure to innovate and utilize tech to the client's advantage.
One company leading the charge on the industry-wide quest for innovation is
Crawford & Company
, the world's largest independent provider of claims management solutions to insurance companies and self-insured entities.
Its Canadian entity recently picked up The Winmar Award for Outstanding Claims Service at the
Insurance Business Canada Awards 2017
, which Canadian president and CEO, Pat Van Bakel described as "a huge validation and a privilege".
"We are thrilled and privileged to receive this award. It validates that we're on the right path and that we're going in the right direction. We have a huge sense of pride in our achievement as a team," Van Bakel told Insurance Business.
"In the past year, we've spent a lot of time on our corporate culture. Our customers trust us with their brands and we don't take that lightly at all. That's instilled in the mentality of all our employees, which enables us to deliver a great customer experience."
Providing the "gold bar standard" of business propositions and solutions is not just about corporate culture. In 2017, it's also about technology and automation. Crawford & Company (Canada) Inc. has "invested a significant amount" into process innovation and its
exciting Crawford 360° campaign
.
Crawford 360° is a fully integrated claims management solution combining digital innovation with enhanced service plug-ins. It enables the company to "provide unique and enhanced service solutions that address both the current and future needs of clients, regardless of the size or complexity of the loss or event," explained Van Bakel.
"There are things we can do from a technology perspective that we've never been able to do in the past – and those things are improving and enhancing the customer experience. But there's still much more to do," he said. "In the traditional claims context, we have a lot of work on the way to provide a more collaborative and interactive experience for our adjusters, policyholders, broker partners, and carriers.
"One of the fundamental breakdowns typically in the claims experience is communication. We think there are ways we can improve the efficacy of how we communicate key milestones or developments in claims so that all the stakeholders involved are up to speed and understand where things are at."
In December 2016, Crawford & Company acquired WeGoLook LLC, an online and mobile collaborative economy platform headquartered in Oklahoma City, Oklahoma. The benefits of that acquisition have not yet been brought full force into the company's Canadian operations, but Van Bakel intends to make that happen.
"It's an alternative operating model for leveraging the gig economy to do tasks on demand, and we think it will speed up the resolution of claims and enable us to do things at a much more cost-effective level than traditional methods," he commented. "So, we have some [potential changes] in our business model and service delivery model that will continue to evolve [in 2018]."
Related stories:
Crawford & Company (Canada) Inc. Grows Cyber Practice in Canada
The Crawford 360° Claims Evolution