Definity commits to achieving net-zero emissions by 2040 | Insurance Business Canada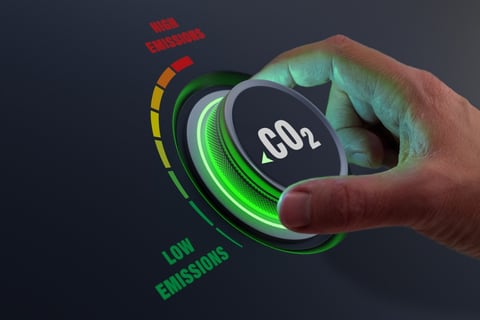 Definity Financial Corporation has unveiled its new commitment to reach net-zero emissions for both its operations and investments by 2040 or sooner.
The company explained that it "aims to build a better world by helping clients and communities adapt and thrive," and that a key element of this mission is for Definity to "acknowledge its responsibility and define its role in addressing the climate crisis."
In a release, the insurance company outlined its priorities going forward as it aims for its sustainability goals:
Offering insurance products and services that help reduce the impacts of climate change on Definity's clients and communities
Identifying and managing climate-related risks across the enterprise
Reducing the direct climate impacts of the company's operations
Managing climate-related risks and opportunities for the company's investments
Advocating for a just and resilient net-zero emissions future
Disclosing its progress in alignment with the recommendations of the Task Force on Climate-related Financial Disclosures (TCFD)
Definity has also set interim targets to track its progress. Relative to its 2019 baseline, the insurer hopes to cut down on net-zero emissions from operations by 30% by 2025 and 50% by 2030. It also set interim goals for net-zero emissions from investments, aiming to hit a 30% reduction by 2025 and 65% by 2030.
"We know the real consequences of climate change for Canadians," said Definity president and CEO Rowan Saunders. "In our business as a leading property and casualty insurer, we come face-to-face with its increasingly frequent and severe impacts. We have a responsibility to address our own contributions to climate change so that we can continue to serve Canadians with integrity and accountability."
Read more: Definity acquires minority interest in APOLLO Insurance
Earlier this week, Definity announced that it was acquiring a minority interest in the digital managing general agent APOLLO Insurance. Once approved, the deal will see a distribution relationship between Definity's affiliate Definity Insurance Company and APOLLO. APOLLO also recently secured a Series B funding round from Definity, to further accelerate the former's online insurance platform.