Does insurance cover for fireworks-related accidents? | Insurance Business Canada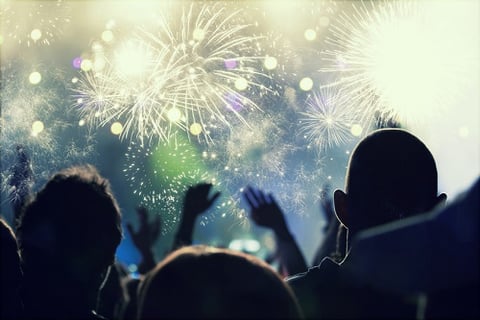 A feature on
The Province
investigated what sort of insurance comes into play whenever a fireworks-related accident occurs.
A columnist for the newspaper had noticed that a fireworks pop-up store opened in Vancouver on October 24 (in time for Halloween celebrations) and found that the store owner seemed confused whether his permit to sell fireworks came with insurance or not.
Vancouver public information officer Jonathan Gormick told
The Province
that a permit to sell fireworks in the city costs $250 and does not include insurance. Gormick also revealed that the city does not require the seller to have insurance before issuing a permit.
Mystical Distributing, who sold the fireworks to the pop-up store, confirmed that it has liability insurance. This would cover for anything that might occur to their customers should they end up with defective fireworks. The insurance, however, does not cover accidents resulting from the misuse of Mystical's products.
Fortunately for fireworks aficionados, their homeowners' insurance should be able to cover for losses caused by fireworks-induced accidents—provided the coverage is comprehensive.
"If you have a comprehensive policy, also known as an all-risk policy, every type of loss is covered unless it is specifically excluded in your policy wording," Square One Insurance CEO Daniel Mirkovic told
The Province
.
The same policy should also cover consumers who might have accidentally set their neighbor's property on fire through fireworks.
Mirkovic also confirmed that if a fireworks accident was deemed a contravention of Vancouver's bylaw, a homeowner's policy should still be able to cover for the damage—as long as the accident was not ruled a criminal activity.
"If criminal activity is involved, most policies will not cover loss or damaged. But breaking a bylaw can be kind of interesting. If no one throws you in jail and convicts you of a crime, you may end up with just a fine. I don't believe a fine constitutes criminal activity, so your policy would still cover the damage."
Related stories:
Insurance broking for...a pope?
2024 Toronto Olympics: what would the insurance cost?