DUAL boosts North American leadership team | Insurance Business Canada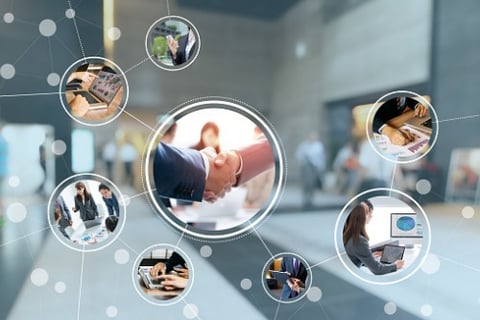 DUAL, the world's largest international underwriting agency, has announced the strengthening of its leadership team in North America with three executive appointments. Brad Dame has been appointed chief commercial officer, Kimberly Jenkins has been appointed chief M&A officer, and Kris Finsel has been appointed chief financial officer.
Prior to joining DUAL, Dame worked at Willis Towers Watson, holding joint roles as head of middle market broking solutions and COO of middle market and specialty broking, North America, and global broking program manager. In his new role, Dame will be responsible for driving product strategy, development, distribution and operational execution.
In the newly created role of chief M&A officer, Jenkins will be responsible for defining and delivering on DUAL's growth strategy in the North American market. Jenkins has more than 15 years of experience in strategic consulting and operations leadership. Prior to joining DUAL, Jenkins served as large accounts sales operations leader at Willis Towers Watson.
Finsel succeeds Tracy Keill as CFO. Finsel joined DUAL in 2020 as finance director.
"The US is the largest MGA market in the world, and our ambitions match the size of the opportunity," said Richard Clapham, CEO of DUAL Group. "DUAL is uniquely placed in the US market, bringing over two decades of underwriting excellence while remaining firmly committed to independence. Growth in North America plays a pivotal role in our overall strategy as we look to capitalize on a market now worth $60 billion in GWP. These appointments bring invaluable expertise and experience to an already strong leadership team, and we are delighted to have them on board."
"I believe we have a distinct value proposition in the US market as a leading, independent, and sustainable underwriting organization, and I am confident that Brad, Kimberly and Kris will play an important role in our next chapter of growth," said Jim O'Connor, CEO of DUAL North America. "We have ambitious plans for expansion in the US that we're focused on achieving sustainably through thoughtful acquisition and a continued focus on underwriting excellence. Now is an opportune time for the MGA market, and we are excited to be expanding our team at such a crucial moment for the business and industry."