Economical sends claims teams to wildfire-affected areas | Insurance Business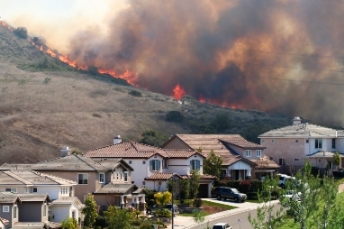 Economical Insurance has deployed claims teams in Prince George and Kamloops, to help customers in both areas with their wildfire-related claims.
The insurer said that its Price George team will be operating in the Hedrick Room in the Coast Inn of the North at 770 Brunswick Street. The Kamloops team will be based in the Soccer Central Lounge and Meeting Room at 1550 Island Parkway on McArthur Island. Both teams will offer their services from 8am to 8pm Pacific, seven days a week.
Search and compare product listings for insurance against a Natural Disaster from specialty market providers here
According to a release from the company, the teams will "actively supporting customers and broker partners throughout the claims process."
"Our first priority is to our customers," said Economical Insurance director of claims for the Western Region Trevor Brick. "An insurance policy is a promise and we are delivering on that promise to help them cope with this traumatic experience. We want to get emergency funds in the hands of our customers right away so they can carry on with their lives."
"We will continue to work with our customers as they transition back to their homes and businesses once they are able to return," Brick added.
Related stories:
Insurance adjusters in short supply in devastated provinces
Economical Insurance expands on plans to demutualize