Employee insurer must cover for man's medical marijuana: Human rights board | Insurance Business Canada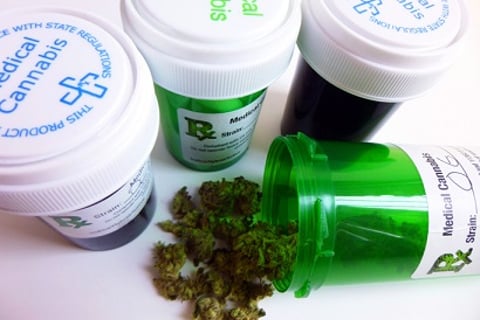 Employee insurers might have to cover for medical marijuana treatments more often, as a landmark case found that—under law—prescriptions for the medication should be covered.
A human rights board ruled yesterday that a Nova Scotia man's cannabis treatments must be covered by his employee insurance plan.
Learn more about marijuana insurance here.
The man, Gordon "Wayne" Skinner, of Head of Chezzetcook, was prescribed marijuana to treat the chronic pain he suffers from an on-the-job motor vehicle accident. Skinner claimed that he faced discrimination when he was denied coverage.
Inquiry board chair Benjamin Perryman concluded that since medical cannabis requires a prescription by law, Skinner's policy should not have the treatment in its exclusion. Perryman ruled that Canadian Elevator Industry Welfare Trust Plan breached the province's Human Rights Act and must cover Skinner's cannabis treatment expenses "up to and including the full amount of his most recent prescription."
"Denial of his request for coverage of medical marijuana … amounts to a prima facie case of discrimination," Perryman's ruling stated. "The discrimination was non-direct and unintentional."
The ruling could have large implications for similar cases nationwide, with more people applying for coverage through their provincial human rights commissions, said Canadian National Medical Marijuana Association executive director Deepak Anand.
Want the latest insurance industry news first? Sign up for our completely free newsletter service now.
"If they could start to use this avenue to try to get their employers or insurance providers to start covering it, I think that's going to be significant and we are going to see more of that," Anand told
Global News
.
In the decision, Perryman said that the marijuana was medically necessary for Skinner.
"Since the medical marijuana in this case was prescribed pain management, it seems there is prima facie support for its medical necessity, owing to the fact that conventional prescription pain management drugs are normally eligible for coverage," he said.
Anand pointed out that this reasoning is "significant on its own," as many private and public insurers do not recognize cannabis and marijuana as a medicine.
"[The inquiry board is] finally recognizing that prescription has some value, which so far the Canadian Medical Association and others have decided not to look at," he explained.
Related stories:
Where we are with marijuana insurance
Major pot insurer coming to Canada