Entering insurtech phase 2.0 | Insurance Business Canada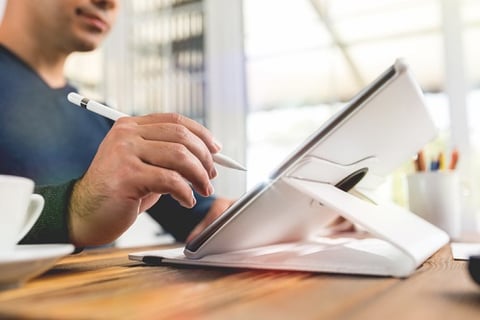 The insurtech landscape has been a whirlwind of activity in the past few years. Phase one of the insurtech evolution saw technology trailblazers sweep into the insurance industry en masse trying to capitalize on points where customer friction and large profit pools intersect. Lots of first-wave insurtech innovation was based around insurance distribution and was focused through the lens of customer needs and expectations.
"We're now entering insurtech phase 2.0," according to Mukul Ahuja, AI strategy leader for financial services, Deloitte. "Insurance organizations are starting to get a better understanding of what insurtech is and the value it can add. They're seeing it less as a disruptor and more as an opportunity to tap into the great ideas that have come into the insurance ecosystem and to find meaningful opportunities to partner and collaborate."
Ride the insurtech wave and join our exclusive webinar 'Leveraging insurtech to create a superior customer experience' on November 29.
Regardless of whether you see insurtech as a disruption or an opportunity, one evaluation cannot be denied – insurtechs have re-shaped the customer experience and set higher standards for incumbent insurers and brokers to work towards. Insurance is and always will be a relationship business, but relationships can sour quickly if they're not serviced properly. Insurtech phase 2.0 is seeing more and more insurance firms utilizing insurtech to transform their customer experiences and attract and retain customers through digital channels.
"The evolution of insurtech puts pressure on insurance brokers to continue owning their customer relationships. They cannot take relationships for granted," Ahuja told Insurance Business. "In the first wave, it looked like insurtech-enabled digital brokers and MGAs might pose a significant disintermediation threat to the traditional broker channel, and that pressure still exists to some extent. I think there has been an awakening among brokers that they cannot assume consumers will continue to prefer them as an advisory or broking channel for their insurance needs.
"Consumers will have more and more options in the future, whether it's traditional incumbent insurers offering better vis-à-vis digital propositions or insurtech innovators taking a piece of the pie. Brokers have come to realize that in order to stay relevant they need to shift their focus on to better understanding and servicing customers in the market. Brokers have an inherent advantage in that they already own that relationship today, but they must keep developing that relationship, and can do so by leveraging customer-centric insurtech solutions."
While insurtech providers have succeeded in transforming the customer experience, they still struggle to attract customers away from incumbent providers, according to Ahuja. Switching costs remain high, and new innovations are not always sufficiently material to warrant a wholesale shift away from incumbents. This presents "a unique opportunity" for brokers to evolve and to look at how to leverage emerging technologies to further solidify their solutions in the marketplace, he added.
"We're seeing brokers providing greater services, better digital capabilities and offering new and different modes of interaction with consumers," said Ahuja. "There has been a change in the broker mindset around technology and what's needed for success in the long-term as an intermediary. Brokers who do not adapt and who rest on their legacy successes will continue to feel pressure and risk becoming irrelevant in the next decade."
Learn more about insurtech 2.0 by tuning into our upcoming webinar 'Leveraging insurtech to create a superior customer experience' on November 29 at 2pm ET.