Far Out Friday: Heartbreak Insurance doesn't cover England | Insurance Business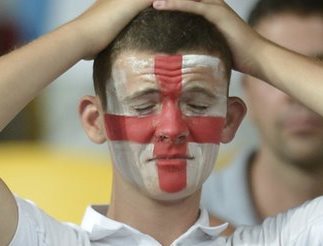 While English, Spanish and Italian fans are cursing the soccer gods, they could have had the sting of defeat soothed if they had taken out World Cup Heartbreak Insurance. Well, at least for those backing Spain and Italy.
The idea for the insurance started in China, whose national team never made it to Brazil to start with, failing to get out of the third round of qualifying, leaving its supporters to find a second team to root for.
Hence the concept of 'World Cup Heartbreak Insurance' was born.
Only good for one round, the policies cost 8 yuan (about a loonie and a half Canadian).
For example, if you chose Spain, you would have had a payout of 18 yuan, which is about $3. But that money doesn't go directly back into your pocket, however.
And sorry England supporters, your team wasn't eligible for the insurance, given the team's penchant for disappointment, a spokesman for An Cheng Insurance told The Telegraph.
But some accommodation was made with English fans in mind, through 'Soccer Hooligan Insurance.'
That coverage from hooliganism – usually associated with British football enthusiasts – pays out if you're at a bar and get pummeled by a supporter of another nation; a 3 yuan policy covers up to 10,000 yuan (roughly $1,723) of medical expenses. (continued.)