Farming insurance can garner lifelong policy renewals | Insurance Business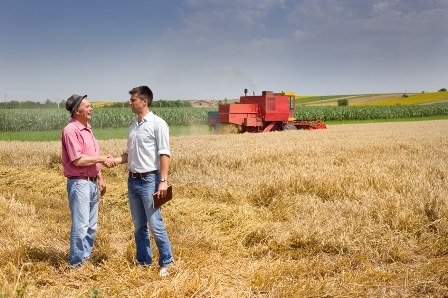 Farming in western Alberta is not about dairy, cattle, or horses. It's mostly about grain, and it's about automobiles, equipment and lifelong clients.
Shayne Milligan, chief operating officer at Prairie Villa Insurance, with offices in Grand Prairie, Sexsmith, and Spirit River, said farm insurance makes up "about 10%" of the company books – but that 10% is loyal, since farmers don't often shop around.
The farmers in that part of western Alberta are principally farming canola, barley, wheat. They have huge properties with plenty of risk exposure in different areas of their operations, and their homes, both of which are intertwined.
Search and compare product listings for Farmers Insurance from specialty market providers here
"We mostly cover equipment, the housing, buildings, structures, and liability exposures that they have on their farms," said Darren Sandboe, office manager at the Spirit River branch.
"Mostly, what we see, they [farmers] come for the whole thing – their property, their dwelling, building and contents, and equipment and automobile policies also. It's mostly the whole works. Once they're there, they can be a lifetime client."
Off the farm, farmers would usually stick with their insurer for commercial coverage also.
"The famers don't necessarily move their policies once they have something in place," Sandboe explained. "They don't tend to move [shop] around at all."
All of which is great for renewals, obviously.
But there are claims risks in the business too, Sandboe stated.
"The one thing we see a lot of in [our] farm areas is theft claims," he noted. "There are a fair amount of theft claims. Equipment is very expensive for farmers and it's getting more and more expensive. They can have upwards of $3 million in assets – so that's huge exposures to a lot of different possibilities of risk.
Brent Oilund, Prairie Villa Insurance principal, said farming insurance is unique among insurance products.
"Farming policies are probably the only policies out there that combine personal and business under one roof," he explained. "It's under one policy."
Related stories:
Experts urge farmers to secure insurance to deter farm theft
Crop losses take their toll on Saskatchewan farmers