Federal judge claims AIG must defend Cosby | Insurance Business Canada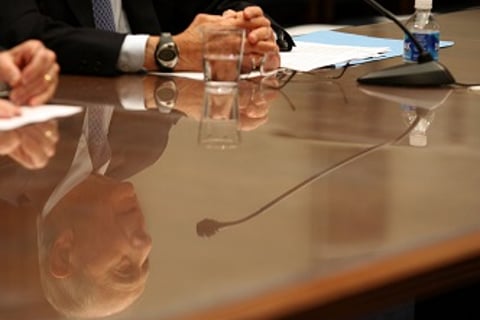 A US federal judge in Springfield, Massachusetts, asserted that Bill Cosby's insurer must help defend him against three civil defamation lawsuits. The suits were brought by several women who accused Cosby of sexual abuse.
The women alleged that Cosby harmed their reputations by calling them liars after they had publicized their allegations of his abuse.
Learn more about sexual misconduct insurance products here.
US District Judge Mark Mastroianni did not specify whether American International Group (
AIG
) must indemnify the former entertainer for damages he may be required to settle with the plaintiffs. Mastroianni, however, said that Cosby's purported sexual misconduct was "too far removed" from his alleged defamation to free the insurer from indemnifying him under a policy it had issued in California. It was also noted that the sexual misconduct exclusions in a Massachusetts policy were "ambiguous" at a minimum.
"The court cannot say ... that it was the intent of the parties to exclude the kinds of claims brought in the defamation cases," Mastroianni said in his decision. "If Cosby's interpretation is reasonable, and thus the language is at least ambiguous under these circumstances, he prevails."
The federal judge explained that the indemnification question "must await the completion of trial or settlement."
Reuters
reported that AIG had no immediate comment on the decision so far. Cosby's lawyers similarly did not offer any responses.
While homeowner policies typically cover for personal injuries, "excess" policies like Cosby's carry enhanced protections.
AIG pushed for declarations that Cosby's policies excused the company from defending and indemnifying him against personal injury claims "arising out of" sexual misconduct, distinct from personal injury claims such as defamation.
Related stories:
AIG commercial insurance earnings up, company repurchases $3.0 Bn of stock
AIG quadruples terrorism limits to $1bn