FM Global report rates 130 countries on their resilience amid COVID-19 | Insurance Business Canada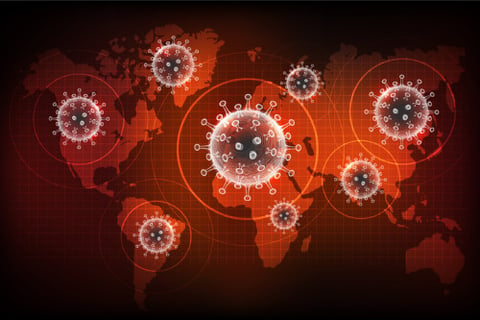 FM Global, one of the world's largest commercial property insurers, has issued a ranking of nearly 130 countries based on the resilience of their business environments – a factor the insurer deems especially critical amid the COVID-19 pandemic.
The 2020 FM Global Resilience Index provides information about countries' economic, risk quality and supply-chain resilience – which, the insurer said, "create a springboard for businesses working to recover from the pandemic."
"When recovering after a crisis like COVID-19, resilience should be a key consideration for people, countries and businesses," said Adriano Lanzilotto, operations vice president and client service manager for FM Global's London operations. "The 2020 FM Global Resilience Index provides a strong indication of how a country's business environment may fare during the recovery phase, and how quickly organizations in that country might be able to bounce back from the economic damage caused by COVID-19. This insight can be vital for making significant decisions as they establish or relocate facilities, expand supply chains and engage new markets."
FM Global also pointed out that conventional business risks such as political upheavals, cyberattacks and natural catastrophes continued to pose threats.
"Unfortunately, a devastating global situation like COVID-19 does not stop other disasters from occurring," Lanzilotto said. "With this in mind, it is critical that businesses are diligent and make use of data-driven risk-and-resilience analysis, coupled with appropriate engineering-led loss prevention, to preserve a company's value and growth opportunities throughout these difficult times."
Top 10 countries for resilience
The index's top-ranked regions are:
Norway
Switzerland
Denmark
Germany
Sweden
Finland
Luxembourg
Austria
Central United States
Eastern United States
Both the US and China are divided into three regions with differing natural hazard exposures, FM Global said.
Norway took the top spot in the survey for the second consecutive year, supported by strong economic productivity, a stable political environment, low corruption, high natural hazard risk quality and robust corporate governance, FM Global said.
The United Kingdom ranked 13th in this year's survey, and ranked highly for a variety of drivers of resilience including supply-chain visibility (No. 4), quality of infrastructure (No. 11), and natural hazard risk quality (No. 12). Canada, meanwhile, came in 16th with an overall score of 90.2.
Bottom 10 countries for resilience
The least resilient regions in the survey are:
Haiti
Venezuela
Ethiopia
Chad
Lebanon
Iran
Mozambique
Mali
Nepal
Nicaragua
A major climber in this year's index was Taiwan, which shot up 14 places to 29th, based on improvements in its urbanization rate, natural hazard risk quality, and the quality of its transport and utility infrastructure. Taiwan's urbanization rate saw substantial improvement, moving the country up 42 places in that metric.
Nicaragua, meanwhile, saw the biggest drop, falling nine places to 121st place due to increases in cyber and political risk.