Fort McMurray residents: Dealing with insurers a 'nightmare' | Insurance Business Canada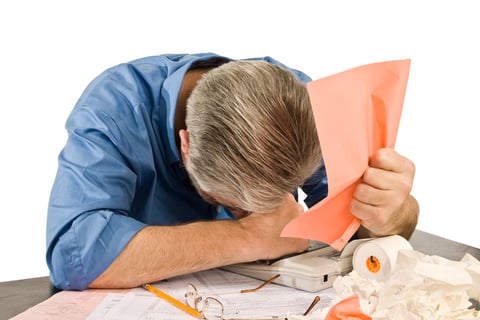 by Lucy Hook
Some residents affected by the Fort McMurray wildfires – Canada's costliest disaster – have spoken of the stress of dealing with insurance companies over their claims, with one resident calling the process a 'horrible nightmare'.
A number of residents, among the 27,000 residential claims resulting from the wildfire, told
CBC News
that they had 'had it' with insurance companies that "don't return calls and emails, pressure them to accept low settlements or have been rude and unprofessional".
Some residents have even taken to forming Facebook groups to share their insurance stories.
With damages estimated at $3.58bn, according to the
Insurance Bureau of Canada
, and 45,000 claims filed in total, insurers have faced unprecedented pressure on staff and resources in the wake of the disaster.
One family, which includes a baby boy born during the evacuation, said that they have submitted lists, paperwork and receipts numerous times because an insurance adjuster disappeared and their paperwork was lost.
Cody Foster, who owns a home with his wife in the Thickwood subdivision, said: "In my opinion, they are trying to discourage us, to try and take whatever garbage they throw at us."
The couple also claimed that their insurer has refused to fully compensate them for the costs of living away from their home, despite expenses being covered under their policy.
A spokesman for Wawanesa, one of the insurers named by disgruntled residents, told
CBC News
in an email: "We are committed to faithfully fulfilling all terms of the insurance contracts we have in place. We are particularly sensitive to the needs of our policyholders in the Fort McMurray area following the devastating wildfire."
Ted Koleff, vice president of claims for AMA Insurance, acknowledged the difficulty the insurer had faced in tackling the situation: "It's certainly been a challenge from the perspective of being able to provide the level of service that we pride ourselves on," he said.
A Fort McMurray lawyer told the publication that homeowners should understand their insurance policy in order to bargain with insurers, adding: "Insurance is not about spending money generously. It's about mitigating risks."
Related stories:
Select owners affected by Fort McMurray fires return to their properties
Disasters take more money but less lives