Global dealmakers achieve first positive M&A performance since 2016 – WTW report | Insurance Business Canada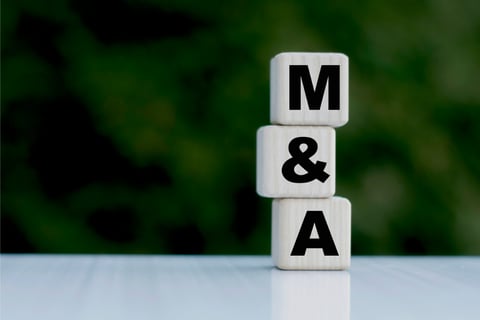 Global dealmakers achieved their first positive merger and acquisition (M&A) performance for a whole year in 2021 since 2016, according to global insurance brokerage Willis Towers Watson (WTW). Considering this, WTW has released its latest Quarterly Deal Performance Monitor (QDPM) that analyzed last year's global M&A performance to find out what we can expect for 2022.
The data, run in partnership with the M&A Research Centre at The Bayes Business School (formerly known as Cass), revealed that global activity breached new highs as completed deals of over $100 million reached 1,047 in 2021, a dramatic increase from the previous year (674), and the highest annual volume since the analysis began in 2008.
Based on share-price performance, companies making M&A deals outperformed the World Index by +1.4pp (percentage points) on average.
In APAC, dealmakers recorded their strongest full-year performance since 2016, outperforming the index by +16.8pp, despite closing only fractionally more deals regionally compared to 2020 (196 versus 173), as fewer Chinese acquisitions continued to depress volume levels.
European acquirers outperformed their regional index and boasted a positive performance of +3.9pp and 199 deals closed in 2021, up a quarter on 155 deals in the previous 12 months. Meanwhile, UK acquirers have consistently outperformed the FTSE All-Share index over the last five years, recording a positive performance of +5.7pp for the year.
Jana Mercereau, head of corporate M&A consulting for Great Britain at WTW, said the firm expects the M&A boom in 2021 to continue this year, thanks to abundant investment capital, strong equity markets and cheap debt, and companies seeking to make their businesses greener by hunting for targets with the right climate credentials.
"M&A data coming out of North America also highlights the impact that historically high asset valuations, pushed up by competition and increasing complexity, can have on deal performance," Mercereau added. "The question is whether prices being paid now will continue to make sense over time."
The report identified possible M&A trends for 2022:
ESG (environmental, social, and governance) goals will drive M&A boom after recently becoming the top of CEO agendas, emphasizing the drive to improve employee engagement in a hybrid environment of work and purchasing, rationalizing, or divesting assets to improve their carbon footprint.
Digital transformation will accelerate as the COVID-19 pandemic increases the speed and scale of this change.
Companies will focus on supply chain-driven M&A to become more self-sufficient in their products and services due to the immense strain exerted on global supply chains by the pandemic, social unrest, cyberattacks, and extreme weather events.
M&A cycles will change due to the rising trend of building professional in-house corporate development teams.
Most dealmakers will aim to match or succeed their 2021 deal total. However, they might consider the impacts of inflation pressures and ESG issues on deal performance.
"M&A activity in 2022 looks poised to match the peaks of 2015, although deals will remain susceptible to increasing challenges," Mercereau said. "High valuations, deal complexity, competition for high-quality assets and pandemic-fueled supply chain disruption will continue to have knock-on consequences for dealmakers. Deal speed, preparation, and quality due diligence will be essential if dealmakers' expectations are to be met."