Gondola operator sues Marsh & McLennan | Insurance Business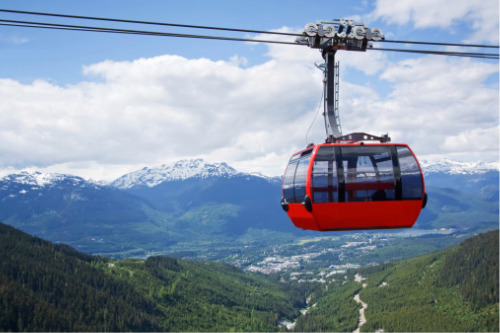 A gondola company has filed a lawsuit against its former insurance broker, claiming that the agents' negligence led to the business lacking proper insurance coverage.
The company – Sea to Sky Gondola in Squamish, BC – alleged in its lawsuit that Marsh & McLennan Holdings failed to draft an insurance policy with adequate insurance coverage in 2019. The lawsuit, which was filed in the BC Supreme Court on December 07, 2020, said that the broker's alleged negligence meant that the gondola company was only covered for 70% of its losses from a business closure.
The business is claiming unspecified damages for alleged negligence, breach of contract, breach of fiduciary duty and negligent misrepresentation against Marsh & McLennan Holdings and agents of the firm whose names were not disclosed.
Sea to Sky Gondola operates a 39-car gondola that takes passengers to a viewpoint on a cliff overlooking Howe Sound. According to the lawsuit, the thick steel cable used for the gondola was severed by vandals on the night of August 10, 2019, which sent the cars crashing onto the mountainside.
The gondola operator said that at that time, the vandalism would cost it between $5 million and $10 million. That cost includes replacing the lost cabins, replacing the damaged cable, and coverage for lost business.
However, the gondola would be closed for business again in September 2020, when the cable was cut for a second time. By this time, Sea to Sky Gondola had managed to find a new insurance provider and was insured for the damage.
No one was charged for either of the vandalism incidents, RCMP said.
Sea to Sky Gondola claimed in its complaint that it had a "low tolerance for risk," and that it would have preferred the business to be over-insured than under-insured. But the business claimed that Marsh & McLennan brokers drafted business interruption coverage in 2019 based on old financial information that did not accurately reflect how the gondola business had grown in profitability.
The business operator also accused the brokers of negligence when it came to renew the insurance in January 2020.
CBC News reported that both Marsh & McLennan and the agents named in the lawsuit have yet to file responses to the notice of claim.