Gore Mutual CEO sheds light on new strategic direction | Insurance Business Canada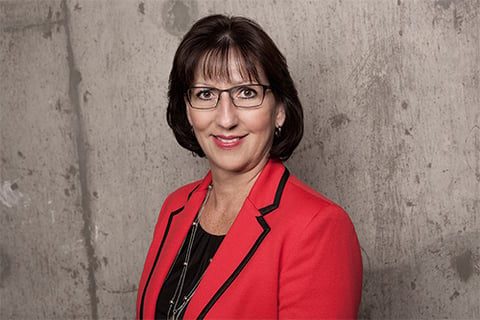 Gore Mutual has announced an ambitious new strategic direction. In keeping with global commercial trends, the Cambridge, ON-based insurer aims to grow into a "purpose driven, digitally led national insurer."
To achieve that goal, Gore Mutual will follow a four-part strategy. It will adopt a new brand that the insurer hopes will differentiate it in a crowded market, while also rethinking its approach to technology, data, product and pricing to enable efficiency and growth.
Furthermore, the firm aims to grow beyond its core markets of Ontario and British Columbia into a national insurer driven by strengthened commercial mid-market capability, simplified business operations, sophisticated pricing and broker relationships.
"Our company has been in business for 180 years, but we realize that we need to completely rethink how we do business given fast changing customer expectations and technology," said Heidi Sevcik, president and CEO at Gore Mutual. "We're experiencing an unprecedented period of change, perhaps more in the next five years than in the previous few decades put together.
"Our franchise has never been stronger and now is the right time to take ambitious steps forward to transform our brand and grow our business. Gore Mutual must have the ambition, agility and courage to embrace change to ensure we survive and thrive for another 180 years."
As a first step in its transformation, Gore Mutual is making key changes to its executive team, including the creation of two new C-suite positions – chief underwriting officer, and chief technology and data officer. Recruitment for both roles is underway with external candidates being considered.
"The new executive roles announced by Gore Mutual signal that we're serious about transforming our company into a top 10 national P&C insurer. We're going to make significant investments in technology, data and underwriting capability over the next two to three years," Sevcik told Insurance Business.
"We want to completely rethink technology so we're hiring someone who can deliver our exciting vision to become purpose driven, digitally led. On the underwriting side, we're looking for candidates who can bring sophisticated pricing together with product development and risk selection and expand our capability in commercial mid-market and beyond."
As a result of these staffing changes, Sean Christie, chief information officer, and Jamie McDougall, vice president of business intelligence and analytics, have left Gore Mutual.
Sevcik said: "I'm immensely grateful to Sean and Jamie for their service to our company over many years. Both of them will leave with distinction and our sincere thanks and appreciation. We're now looking forward with a new senior management group that will bring the expertise and vision needed to deliver our ambitious goals."
One arm of Gore Mutual's four-part transformation strategy revolves around insurance retailing. The insurer's Insurance Store subsidiary will be used to partner with brokers to research and develop new ways of reaching customers by becoming a branded retailer with a fresh approach to customer experience.
CEO Sevcik told Insurance Business the changes are "great news" for brokers. She added: "We've been signalling for some time that we want to provide more capability for regional and national brokers. This new strategy will equip us to really deliver on that. Over the next 24 months, brokers should expect so see more capacity in commercial lines, better connectivity and more competitive pricing. That's just the start."