Gore Mutual to acquire Howard Noble Insurance Limited | Insurance Business Canada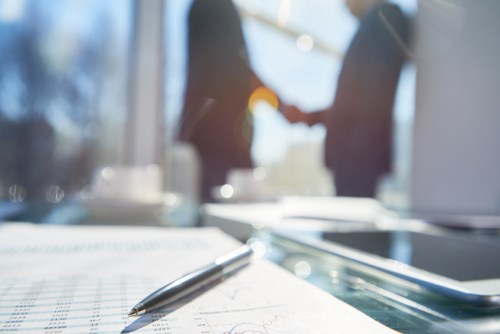 Gore Mutual
Insurance has agreed to acquire Howard Noble Insurance Limited, a brokerage operating in Georgian Bay and Simcoe County.
The acquisition is part of Gore Mutual's aim to support modern brokers and "enable investments in digital and in-store customer experiences".
"Gore Mutual has a long history of supporting insurance brokers in communities across Ontario, and this investment reflects our ongoing commitment to the channel as a modern mutual company," said Gore Mutual President and CEO, Heidi Sevcik. "Today's announcement will ensure that Noble Insurance remains a trusted, local broker providing great solutions to customers from a wide range of insurers."
Search and compare insurance product listings for Acquisitions from specialty market providers here
Following the purchase, Noble Insurance will continue to operate separately from Gore Mutual in Collingwood, Barrie and Alliston, according to Sevcik. Its other brokerages – St. Clair in Windsor and Jamieson Hilts in Woodstock – will also continue without name changes.
Paul Jackson, vice-president of distribution at Gore Mutual, added: "We believe there is a bright future for the next generation of modern brokers. We are developing new alliances to enable investments in digital and in-store customer experiences, recognizing that some brokers have new models of ownership while others are fiercely independent. We continue to stand shoulder to shoulder with brokers of all kinds."
Once the acquisition is complete, Shelley Vermeersch will assume leadership of Noble Insurance as managing director. She has 25 years of experience in the industry.
"I'm very proud of Noble Insurance and excited to lead the business into this exciting new phase, investing in technology, marketing and new solutions for our clients," said Vermeersch.
Retiring president of Noble Insurance, Wayne Noble, added: "Gore Mutual is a great Canadian company with strong links to our community in Collingwood. The Gore Mutual Foundation has supported the General & Marine Hospital Foundation, the Georgian Triangle Hospice Foundation and My Friend's House. They were our first insurance company contract in 1946, and I'm looking forward to seeing Noble Insurance grow in alliance with Gore Mutual."
Related stories:
Gore Mutual smashes charity target but aims to keep giving
Gore Mutual celebrates anniversary with establishment of youth fund