High alcohol consumption may nullify travel medical insurance, insurer warns | Insurance Business Canada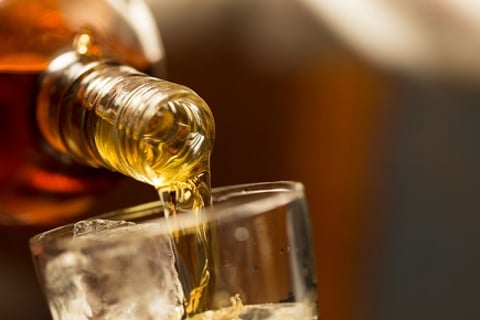 Responding to a policyholder who made a travel medical insurance claim, Canadian Automobile Association (CAA) is reminding customers that drinking alcohol can nullify their coverage.
On September 18, Kitchener local Ernie Ceres was in New York to attend a family funeral. He was allegedly drinking with his brother before he left to spend the night at his son's house when he fell down a flight of stairs.
Ceres was rendered unconscious due to the accident, and had to be rushed to Kings County Hospital, where doctors discovered bleeding in his brain. His girlfriend, Lucy Reis, was informed by Ceres' son of the accident, and she called CAA to file a claim.
CAA reportedly denied the claim, as the insurer explained that Ceres had too much alcohol in his blood at the time of the fall. CAA's travel insurance policy has an alcohol exclusion clause, which means it does not have to pay medical expenses in the case of "alcohol related sickness, death or injury or the abuse of medication, drugs, alcohol or any other toxic substance." The same policy also stated that "alcohol abuse includes having a blood alcohol level in excess of 80 milligrams of alcohol per 100 millilitres of blood."
Search and compare product listings for Travel Insurance from specialty market providers here
CBC reported that it was unclear what Ceres' blood alcohol level was when he was admitted to the hospital.
Reis said that the insurer was being unfair for not notifying Ceres of the exclusion beforehand.
"He's purchased a product and not been informed," she said. "I understand that some of it was his responsibility to read the fine print, but let's be serious, people buy insurance all the time and you just expect the person you're buying it from is selling you a product that they're going to stand by."
According to the Travel Health Insurance Association of Canada (THIA), it is the traveler's responsibility to know what their policy can and cannot cover.
"You need to understand your policy and you need to take time to read that policy document," THIA president Will McAleer told CBC. "In this case, I certainly would have thought there would have been the opportunity and responsibility to take a look and see whether or not there is an exclusion related to excess alcohol consumption."
Having a drink during a holiday is not a problem, but getting drunk is, explained Marvin Ryder, Degroote School of Business professor of marketing and entrepreneurship.
"No-one says in these things that you can't have a drink. The problem is the magic word 'drunk,' intoxication," Ryder said. "If you're planning to get intoxicated – then you need to know that those actions could nullify your insurance."
Ryder also added that having alcohol in your blood could nullify a policyholder's claim even if the illness or injury has nothing with do with drinking.
"In other words, if you have a heart attack while intoxicated, but the intoxication didn't cause the heart attack – nonetheless your insurance is null and void," he pointed out.
When approached regarding Ceres' case, CAA told CBC that his claim had not been denied, but still left open.
"It really depends on what was the cause of the injury or what was the suspected cause of the injury," stated CAA director of corporate communications Tony Tsai. "We're still waiting to get all that data back from them."
Ceres' hospital bill as of Thursday was almost $100,000.
Related stories:
Time to demystify the travel insurance sector
RAMQ suggests vacationers to the US should purchase additional health insurance