How brokers can step up to help insureds deal with pandemic fallout | Insurance Business Canada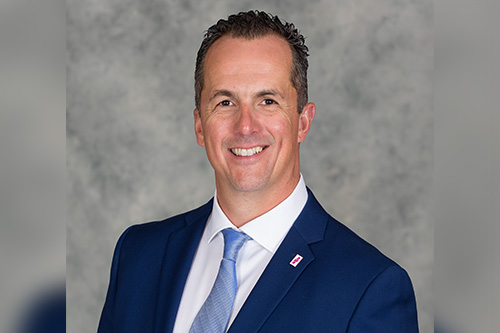 Just as it was hard to predict the full impact that the coronavirus pandemic would have on the world, insurance experts would need a crystal ball to see how the global crisis will impact the insurance industry months and years down the road. Nonetheless, aspects of the industry have already seen significant changes over the past six months, which gives some insight into what's coming next, particularly for brokers.
"I think the biggest thing for our industry in general, and for brokers in particular, is it's really forced us to take more steps in evolving how we do business," said Kent Rowe, (pictured), president of the Insurance Brokers Association of Canada (IBAC) and VP for Wedgwood Insurance/Magnes Group. "We're doing things today because we were forced to do them, in a manner that most people wouldn't have predicted we'd been able to six months ago."
Read more: IBAC president on tumultuous year and the work still to come
One of those changes has, of course, been the remote working environment that the pandemic has brought on, which in turn has made digitalization at the brokerage level critical. Brokers across the country have, en masse, adapted digital tools, made the switch to virtual meetings, and implemented technology-enabled customer service, if they weren't doing so already. One Vertafore expert recently told Insurance Business Canada that the question brokers need to ask themselves now is how to modernize their brokerages to meet the demands of consumers in the modern digital world, but also service them in a remote digital way – and Rowe is already thinking about the answer.
Read more: Value of insurance broker 'irreplaceable' during COVID-19 pandemic
After all, he's seen the adoption of technology capabilities by brokerages first-hand: "Brokers are engaging more automation, we're finding new ways to engage and communicate with clients, and new ways to manage relationships, [and] I think we're going to continue to find ways to automate and enhance our capabilities from a technology perspective."
On the other side of the tech equation, however, are physical retail spaces that make up a large part of many brokerages' footprints. The fact that there's now less reliance on brick-and-mortar and more reliance on remote working has presented both a challenge, but also an opportunity for brokers to go further down the technology path.
"It creates a priority for brokers to push ease of doing business and accessibility using online or virtual platforms, and that's a shift from how we're used to doing business," explained Rowe. "I think, traditionally, brokers have always gone out to their clients' houses or businesses to meet them, so we have to find ways to continue to demonstrate our value to clients in this [situation]."
He noted that he's also proud of how quickly brokers reacted in the limited time that they've been dealing with this pandemic, but he added, "We need to find ways to maximize two of the three pillars that we suggest are the main things a broker offers clients – and that's choice and advice."
More than ever, because of the events of 2020 so far, clients are looking to brokers for insurance, risk management, and loss control advice, and as businesses are reopening and people are getting back to work, clients have a lot of questions about what their liabilities are and what risks they face. "Brokers can step up and answer those questions and provide value in that way," said Rowe.