How much longer can we rely on top talent 'falling' into our industry? | Insurance Business Canada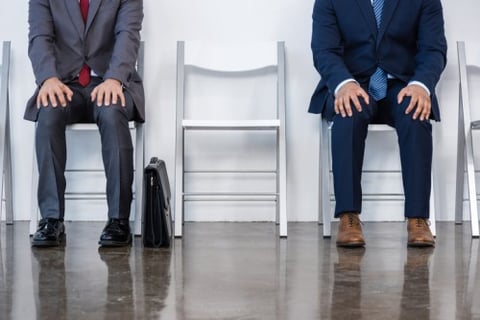 Insurance is facing a millennial crisis … at least that's what the stats suggest.
According to a recent survey from Hartford, only 4% of millennials are interested in a career in insurance. Stats like this have triggered a slight panic mode in the industry, which is well known for having an aging workforce.
So where has this crisis come from? Some attribute it to the insurance industry's supposed lack of sex appeal and preconceived idea of dullness. Others blame the industry itself for failing to spread the right message about how fruitful and exciting a career in insurance can be.
"The biggest issue when it comes to attracting millennials to the insurance industry, is that millennials have no awareness of the industry's potential. They, like a lot of people out there, have many preconceived ideas and biases towards insurance and I feel as though the industry as a whole isn't doing much to break this misconception," said Thomas Wright, marketing coordinator at Tredd Insurance Brokers, and Young Gun panelist at the upcoming Millennials in Insurance Toronto Masterclass.
As a millennial succeeding in insurance, Wright objects to the idea that millennials can't get what they want from the insurance workplace. He said millennials want similar things, regardless of industry, such as: opportunity, flexibility, and a good working environment.
He describes insurance as his "perfect fit" because it collates all sorts of interests and skills, including: law and contracts, mathematics and finance, sales and business relationships. Despite that, Wright says if he hadn't accidentally landed his first insurance job, he "never would have given the industry another thought" … or even a first thought.
"Insurance was never brought up to me once, not by my teachers, guidance counselors, friends, or family," Wright told Insurance Business. "This leads me to wonder – how many other perfect insurance candidates are out there, but have no idea that it's even an option for them?
"Many of our industry members can attest to this – most of us ended up in the industry because we already had a family member in the industry, or we had 'fallen' into it. How much longer can we rely on top talent 'falling' into our industry?"
Wright's perspective that millennials simply aren't aware of the opportunities in insurance is shared by his fellow Young Gun panelist Andrew Cilinsky, director, Wyatt Dowling, and regional director Southern Alberta, Western Financial Group. Cilinsky said the excitement that comes with working in an ever-changing industry needs to be communicated with millennials in a way that resonates.
"Millennials look to the insurance world as they look to any career development industry as they enter the workforce," he told Insurance Business. "As a millennial myself, I know millennials seek purpose, flexibility, and overall evolution.
"It's an exciting time to be a part of the insurance industry. What's great is that as we learn from the baby boomers and Gen Y/X'ers that have come before us, we're in an incredible position to learn and adapt to the changing industry we have before us."
Join us at our upcoming Millennials In Insurance Toronto Masterclass on April 24, to learn more about talent recruitment and retention strategies, and hear from some of Canada's top Young Guns.
Related stories: