How technology is reshaping the traditional insurance model | Insurance Business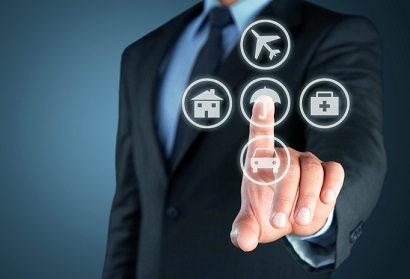 The traditional two touchpoint insurance model is poised for major change amid an increasingly connected world, according to an analyst at business school INSEAD.
In a recent article published on the school's website, INSEAD entrepreneur-in-residence Sangeet Choudray said insurers and clients in the current model only interact twice – at the time of sale and at the time of claim.
However, insurers have started shifting into a different direction as they seek to fill the data gap between the two touchpoints.
"In the past, they captured data as a one-time event, using it to statically determine customers' risk profiles and premiums. Today, they are embracing connected technologies, especially in the auto and health sectors, to offer personalized and dynamic insurance premiums to their customers," Choudray said.
Search and compare insurance product listings for Technology from specialty market providers here
The analyst cited the case of insurers Progressive and Insure The Box, who have outfitted data-capturing devices. The information gathered by these devices allows firms to price premiums more personally and accurately.
He also used the example of insurtech firm Bought By Many, which has managed to use data to aggregate users with special insurance needs – such as a rare illness or a unique occupational hazard – to enable insurers to serve them at scale.
The commercial insurance segment also stands to benefit, he suggested.
"Logistics firms managing large shipments can gather sensor data to inform insurers on the status of shipments," he said. "Even business insurance can look at data patterns captured by cloud-based invoicing and accounting applications to determine the liquidity and credit-worthiness of parties."
Regulators will also see a greater role in this new model. While traditional insurance data is heavily regulated, Choudray said much of the data that supports new value creation is less clearly regulated at present.
"For example, data on active care and cure are heavily regulated in the healthcare sector but wellness and fitness data live in greyer zones," he said. "Regulators will need to draft policies that balance user privacy and innovation."
Related stories:
Broking firm signs up tenants' insurance verification tool
Desjardins on the Internet of Things