Huge opportunities in homestay market but insurers are lagging behind | Insurance Business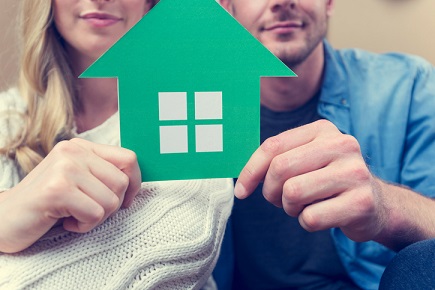 The international student industry is a trillion-dollar business – and one that has unique insurance needs that are often misunderstood and underserved, particular in the rapidly expanding area of homestay.
Thousands of families are opening their homes to international students of all ages, either for profit or through charity. However, welcoming a stranger into your home spawns multiple risk and liability issues that should ideally be addressed with a homestay insurance product.
However, there's a universal gap in the market which comes down to poor understanding and a lack of willing among insurers to buy into the product, according to Robin Ingle, chairman of Ingle International.
Search and compare insurance product listings for International Student from specialty market providers here
"If you have a student come to stay in your home, a homestay parent has to be very conscious of everything from pet allergies, to environment safety, to abuse. There are lots of different liability issues that can crop up," Ingle told Insurance Business.
"One issue insurers have to deal with is that when a private home becomes a homestay facility, it technically turns into a business," Ingle added. "When a private home becomes a business, even if it's done as a charitable case, some insurers would view that to be a different kind of risk to that normally associated with a private home.
"It's just like the Uber issue of people using their personal cars as a business - but the insurance industry hasn't addressed it properly with regards to homestay. Some companies have responded by adding a homestay rider to home insurance policies, but these riders aren't always enough. They have to cover more than just physical damage and deal with all liability issues linked with homestay."
Homestay organizations have screening processes to vet hosts and prepare them to live with someone from a different cultural background. However, even approved preparation processes will not always soften the culture shock when a foreign student arrives. There are known incidents of students visiting western countries from more conservative backgrounds, who have been led astray, potentially leaving homestay parents liable if something happens.
"Homestay insurance is just like any other insurance policy. You have to start from the beginning and build a product that fits 70% of the population and covers the everyday things that we're all doing. Anything that doesn't' fit can be covered by a separate rider with different underwriting," Ingle commented.
"At Ingle International we have a homestay product that goes through Lloyd's. The industry needs other syndicates to get involved and provide the right volume of business in order to create a blanket policy that homestay parents could purchase. We need to look at what's happening with Uber and other ridesharing companies right now, where insurers are starting to offer products that drivers can buy to augment their personal automobile insurance."
There's a big opportunity for the insurance industry and for brokers to service the homestay market in Canada, according to Ingle. But it's going to take education, willing, and innovation in order to create products that address all of homestay's unique liability needs.
Related stories:
Ingle International rolls out travel insurance platform
Ingle International partners with online marketplace on distribution deal