"I am envious of people who did know they wanted a career in [insurance]" | Insurance Business Canada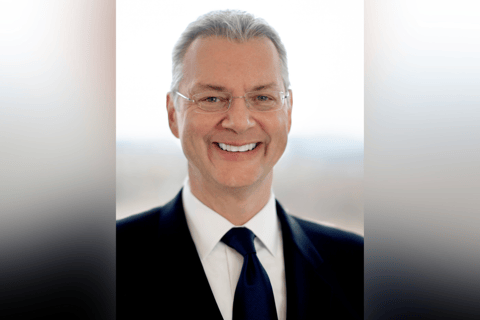 Not everyone would say that the insurance industry was their first pick to start their professional career. Not even Bill Pieroni, the president and CEO of ACORD – the standards-setting body for the global insurance industry.
Speaking to Insurance Business, Pieroni mentioned that he originally planned to be a medical doctor. But life had other plans for him, and so his unique career path took him across the spectrum of insurance roles, eventually landing him the role as head of a global non-profit which maintains more than 1,200 standardized transaction types for insurance companies throughout the world.
Watch now: CEO on the insurance industry's "great evolution"
"I'm always envious of people who knew they wanted a career in insurance, or risk management, and studied it and planned for it," said Pieroni. "I – like many others in our industry – came into it by sheer accident. It was fortuitous."
And fortuitous is the best way to describe Pieroni's career. Not only was he tapped to run IBM's global insurance practice, but he also filled the role of senior vice president at State Farm and chief operating officer at Marsh McClennan. In his own words, he is fortunate to have worked at one of the largest primary insurance carriers in the world (State Farm) and the largest brokerage (Marsh McLennan). He also gained significant experience working at McKinsey & Company – one of the largest consultancy firms – and Accenture, a global IT provider.
He is now head of ACORD, which has 36,000 participating organizations across a hundred countries. Member companies represent a "vast majority" of the world's general, property & casualty, and life insurance premiums. Pieroni has been with ACORD for 20 years.
Insurance may have blessed Pieroni with a "wonderful career," but it wasn't his original choice of career.
"I actually had intended to become a physician," he explained, but added that he ultimately ended up doing some consultancy work with a firm. From there, he joined a health insurer – which happened to own a life insurance carrier. It was at that moment when the doors to the insurance industry were opened to Bill.
"I meant none of this. It's been truly wonderful."
Bill also believes that a lot of luck was involved in his career shift.
"But I did not mean for my career to happen this way. So alas, I did not plan it, but I am envious of people who did know that they wanted a career in the insurance industry, and did it purposefully. I did not."
Speaking of his experience as CEO of ACORD, Bill said that it "gave him an opportunity to give back and contribute to the industry and make a big impact."
Watch now: CEO on the insurance industry's "great evolution"