iA Financial announces winners of annual philanthropic contest | Insurance Business Canada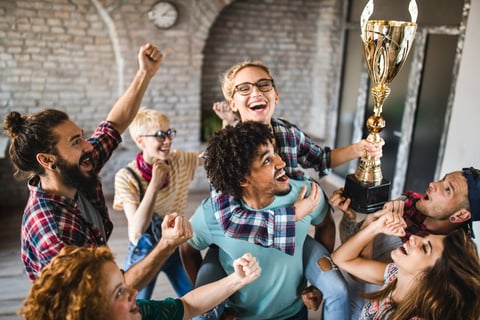 The competition was tight this year, but iA Financial Group has announced the winners of its annual philanthropic contest.
"On behalf of iA Financial Group, I am proud and honoured to announce these major donations to charities that serve many Canadian communities," said iA Financial Group president and CEO Denis Ricard. "Each of these charities help people with disabilities, making a real difference in their lives. I want to thank the organizations that took part in the contest and congratulate the winners for their tremendous work. I also thank everyone who took the time to vote."
What is iA Financial's annual philanthropic contest?
iA Financial's contest, now in its 6th year, invites charities from across Canada to submit their applications to the contest. From among the participating charities, twelve finalists will be selected by a jury, separated into four major regions (Western, Ontario, Quebec, and Atlantic). The Canadian public is then invited to vote for four winners (one for each region) from among the twelve finalists, who will win an additional donation as a grand prize.
This year's four winners are:
Food Stash Foundation (Vancouver, BC)
Table Soup Kitchen Foundation (Huntsville, ON)
Maison Lémerveil Suzanne Vachon (Quebec City, QC)
Alzheimer Society (Fredericton, NB)
The other eight finalists are:
CNIB Foundation (Edmonton, AB)
Children's Rehabilitation Foundation (Winnipeg, MB)
Hydrocephalus Canada (Etobicoke, ON)
March of Dimes Canada (Toronto, ON)
Association québécoise des personnes aphasiques (Montreal, QC)
L'Arche Lanaudière (Joliette, QC)
Upper Valley Autism Resource Centre (Perth-Andover, NB)
LakeCity Works (Darmouth, NS)
For the 2022 contest, more than 200 charities participated when iA Financial launched it in September.
Each of the four winners this year was awarded a grand prize donation of $105,000. Meanwhile, the remaining eight finalists each received $20,000, as the competition this year was close and fierce, iA Financial explained. In total, the insurer awarded $580,000 in donations to 12 charities.
On top of the $105,000, the winners also received an additional $5,000 each, as a donation that iA Financial has made on behalf of its employees.
Ricard stated that iA Financial's contest will be back next year, adding that he invites all Canadian charities to participate once again.
Last month, iA Financial announced several changes to its executive committee. It appointed Éric Jobin – current executive vice president of group benefits and retirement solutions – to the role of executive vice president of operational efficiency. Sean O'Brien, current executive vice president of wealth management, was tapped to succeed Jobin as the new executive vice president of group benefits and retirement solutions.