iA Financial president and CEO reveals retirement plans | Insurance Business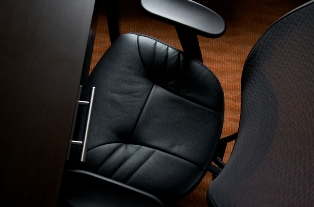 iA Financial Group president and CEO Yvon Charest has announced his retirement after nearly 40 years of serving the company.
Charest has served as the organization's president and CEO for 18 years.
Following the announcement of Charest's retirement, the board of directors has confirmed the appointment of Denis Ricard as the company's incoming president and CEO, effective September 01, 2018. Charest will remain with the company until his departure on January 01, 2019 to ensure a smooth transition of duties, a release said.
"On behalf of the board, I want to pay tribute to Yvon Charest and the exceptional legacy that he leaves to iA Financial Group," iA Financial board of directors chair Jocelyne Bourgon said in a statement. "During his tenure as CEO, the organization has grown and matured into a leading financial services company in Canada with a reputation that is second to none."
"I want to congratulate Denis on his well-deserved appointment as our next president and chief executive officer," Charest commented on the appointment of Ricard. "He is a skilled team builder, passionate about taking on new challenges and dedicated to the long-term goals of iA Financial Group. His deep knowledge of our corporate culture, the financial industry and the emerging trends in all our businesses will serve him well in his role as the next chief executive of our organization."
"I am truly honoured that the board of directors has entrusted me with the leadership of this financial institution, of which I am very proud," remarked Ricard. "I look forward to working closely with the board, Yvon Charest and the management team during the transition to assure the continuity of our long-term outperformance."
Ricard first joined iA Financial Group in 1985. Since then, he has assumed positions of increasing responsibility, including chief actuary (2004-2010), senior vice-president of business development (2010-2015), executive vice-president of individual insurance and annuities (2015-2017), and most recently as chief operating officer (2017-present).
Related stories:
iA Financial announces deal to purchase MGA in Western Canada
iA Financial announces establishment of holding company