Improving workflows during extreme weather events | Insurance Business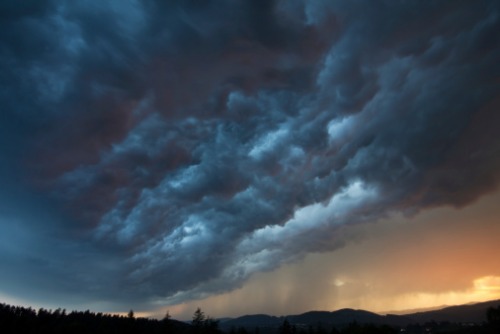 The New Year was welcomed in by some parts of Canada and the US with a deep freeze. Southern Ontario really felt the chill throughout January, with frigid conditions reaching -24C or colder with windchill. Temperatures dropped to the extent that Toronto's medical officer of health issued an extreme cold weather alert on January 10, triggering city-wide cold weather services for homeless and vulnerable people. It was the same story elsewhere in the east-central province.
Times of extreme weather like deep-freezes, torrential rains and wildfires, force insurance brokers into overdrive. If their operations are based at the centre of a weather event, brokers will undoubtedly experience a major influx of claims and queries from concerned policyholders. In order to maintain their promise of customer service, brokers need to be able to battle the elements and stay operational against all odds.
One thing brokers can do is set up an internal catastrophe plan. For example, Atlantic Canada-based brokerage AA Munro developed a strategy for improving workflows during extreme weather challenges following the Sydney Flood in 2016, which saw the Nova Scotia-based town plunged under water after a record 225mm of rain fell in one day.
"Our internal catastrophe plan is simple. It's built around how we can use technology to improve our workflows," explained James Kerr, Cape Breton team manager, AA Munro. "In 2016 [during and after the Sydney Flood] we had a lot of claim calls coming into two of our offices in particular. We dealt with the claims, but afterwards we decided to figure out a plan for how to deal with massive influxes of demand more efficiently.
"We developed a strategy whereby, if the office was open for business [e.g. normal working hours on a week day] and able to take calls, the brokers could forward or redirect claims calls to other AA Munro offices where we have specific people assigned to helping in such scenarios. When you have a lot of claims coming in, it's good for brokers to be able to spend some time talking to and reassuring clients about the process and what's going to happen next. It's not good customer service to say: 'OK, we'll report your claim. Bye,' or 'Transferring over, transferring over.' We want to hold the policyholder's hand a little bit longer when the claim is first reported."
But what happens if a weather emergency is so extreme that a brokerage is unable to take calls from clients? What happens if there's an ice storm and the power goes down, or an office is evacuated because of a wildfire? Sometimes, communication with clients is the toughest challenge brokers can face.
Speaking with Insurance Business during the wildfire season in the western provinces, Marie Schultz, communications consultant at Saskatchewan Government Insurance, said brokers should use every channel possible to communicate and reassure clients. They can get creative with social media, using sites like Facebook and Twitter to interact with clients during a time of catastrophe and to publish important and accurate information as quickly as possible.
It may sound like a simple question, but what happens if a weather catastrophe occurs on the weekend or outside of business hours? AA Munro's answer to that challenge was to create four dedicated emergency response teams made up of volunteers who would step up during a time of crisis. Once again, technology (albeit very simple technology) is a huge assistance in AA Munro's out-of-hours catastrophe plan, according to Kerr.
"We have people who have volunteered to go into our offices outside of business hours to deal with catastrophe events," Kerr told Insurance Business. "By contacting the phone provider, we can transfer incoming calls to people who are in the office and are able to talk to clients and report the claims. We have 22 offices throughout Nova Scotia, but some of our offices only have two of three people working in them, so it would be very easy to overwhelm them. That's why we felt we should develop a plan. It's nothing grand, but the use of technology - even simple things like being able to divert and transfer telephone calls – helps a great deal during a time of crisis."