Insurance – why it's "not about pushing tech for tech's sake" | Insurance Business Canada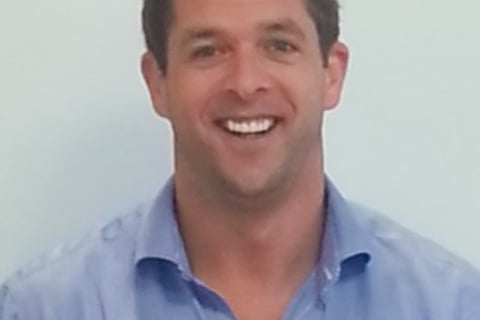 Flick through the news headlines on any financial-themed website or magazine and the word "tech" is likely to crop up time and time again. It seems the industry is awash with new ideas regardless of whether the people in it actually want to implement those new ideas or not.
You might assume then that Matt Poll (pictured), CEO and co-founder of insurtech start-up Neos, which describes itself as the first connected home insurance service in its home country, might be one of those technophiles eagerly pushing the digital theme. However, having built up years of experience in the industry at companies such as
AXA
and RSA, he recognizes that the true value of insurtech comes not through randomly jumping on the tech bandwagon but on actually seizing on something that benefits the broker, insurer and customer alike.
"The great thing about high street brokers is they know their customers better than anyone," he explains in an interview with
Insurance Business
. "The opportunity for them is to talk to their customers about this sort of technology and see if it's something they will value.
"I am not for pushing tech for tech's sake. It's about finding the value it will add to customers and to the processes of the broker themselves - if it can streamline things and give them more time to spend with their customers."
Neos is currently undergoing early-access testing – something of a soft launch – ahead of an official public launch in 2017. The idea is that it combines the latest smart technology, 24/7 monitoring and emergency assistance, alongside comprehensive home insurance - enabling consumers to actively protect their home and help prevent incidents with technologies such as a HD Camera, motion sensors, smoke detectors, door contacts and smart moisture sensors that detect leaks early, all of which are supported by a dedicated 24/7 monitoring system. Everything is controlled from one app, giving consumers the option to check on their home from wherever they are and receive alerts the moment any of the sensors are triggered.
"I saw the potential through motor telematics for how connected devices can help improve the offering for insurance for personal lines with the focus being on prevention of claims rather than just paying out after an event," explained Poll.
"Following the success of telematics and the introduction of smart home products I just felt there was an opportunity to add value to the customer and the insurer alike. The research we've done tells us that customers don't want to have a claim – which is a no-brainer as it would mean something bad has happened in their property – and also that insurers are keen for the customers not to have to make claims so they can increase their profitability. So if we can use smart technology to put the customers in control and alert them if there is a problem then hopefully they are happy and hopefully our insurer partners are happy."
Neos is initially launching in the UK with
Hiscox
already established as a partner and Poll admitting that a "large distribution partnership" is close. The start-up recently gathered a lot of PR for a series of high profile investors including soccer legend Gary Lineker, as well as established industry names such as Barry Smith, the former CEO of Ageas. Poll also has one eye on the North American markets – both the USA and Canada, describing the former as "the holy grail" – in the long-term, although he admits that establishing a new player in any market is always a challenge.
"Insurance is a low interest category – it's difficult to grab the general public's attention about your insurance products," he explained. "However, customers recognise value and convenience. So if a product or solution comes on to the market that makes their life easier and adds value to them then we strongly believe there is interest there. There is interest in connected homes and making life easier – we are just connecting it to insurance."
That potential value for money is something that is likely to grab customers' attention with regards to new technology – and Poll believes it's something insurers, even those who embrace the status quo, shouldn't ignore too.
"There are lots of insurtech companies out there that want to partner with insurers and brokers," he said. "To set up a start-up is not an easy thing to do so there is a big opportunity for insurers and brokers to reach out to insurtech start-ups and marry the skills that they bring. There is a danger that if they don't embrace it they could get left behind because other insurers and brokers will look for these partnerships.
"So my message is, embrace it – this is coming," he concludes.
Related stories:
Is insurtech a threat or a bonus for the insurance industry?
Lofty insurtech ambitions to the fore