Insurance industry speeding up innovation amid pandemic | Insurance Business Canada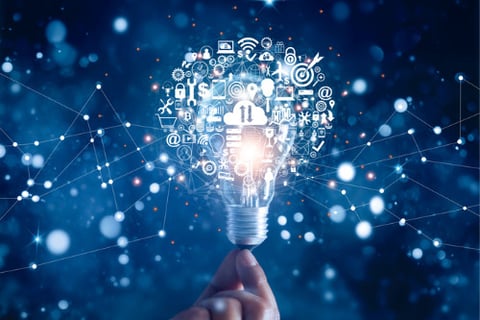 These are uncertain times. After weeks of lockdown, social distancing and government-mandated 'stay at home' orders, jurisdictions around the world are slowly announcing their proposed economic and social recovery plans for when their countries shake the grasps of the deadly COVID-19 pandemic.
Most countries are offering very cautious and phased approaches, without any specific timelines, where they plan to slowly and methodically lift restrictions and re-open businesses and services to the public. It is not certain how long this recovery process will take or what the world will look like post-COVID-19. There's a lot of chat, especially in the business world, about the 'new normal,' but what that 'new normal' looks like is anybody's guess.
The insurance industry has been quick to adapt to the demands of the coronavirus. The industry never closed. In fact, insurers are under heightened pressure to continue to do business, to write new policies, to settle claims, and to ensure that people's lives are put back together during this global crisis.
"When it comes to quoting, underwriting and settling claims for personal lines and small- to mid-market commercial, the focus [amid COVID-19] is clearly on the customer experience. It's on the interaction model," said Steve Brewer, executive, Insurance and Spatial Solutions for CoreLogic. "How will the interaction norms that we've immediately changed [in order to deal with COVID-19] recover? Will it be a V-shape, so we go back to where we were before? Will it be more of a U-shape? Or frankly, have we created a new interaction model with our customers that we're either going to have to scale-up or get after really quickly from point of sale through quoting, to underwriting and claims? We think about the capabilities needed to create 'a new way'. This is an area that CoreLogic has been focused on – creating solutions that help our clients enable those digital interactions."
At the start of the year, the global insurance industry outlook was very different. It was hopeful, exciting, and businesses were thinking about what it would take to win in this decade. In the insurance landscape, the desired attributes are things like: creating a frictionless customer experience; implementing sophisticated pricing and risk management; automatic manual processes; being a low-cost provider; creating efficiencies and quicker workflows; and having speed and agility in the delivery of key services.
"Before the pandemic, those were the things we were all focused on," said Brewer. "We've been thinking a lot about how we take what's unique about CoreLogic and our role across the insurance ecosystem, and how we bring that to bear not just from a data and analytics partnership and technology perspective, but specific to enabling these outcomes [listed above]. Before the pandemic, many of our clients were piloting and perhaps breaking some glass in terms of new digital channels, for straight though quote-to-bind, for straightforward underwriting surveys, and for desk and other DIY claim solutions.
"Now we're seeing that carriers are accelerating these pilots that they've been testing in their workflows, and within a month of some of these shutdowns, we're seeing a lot of these workflows become scaled. And not only are these pilots running at scale […] but consumers and policyholders are actually meeting us halfway or more in the sense of their receptivity. Consumers are readily accepting these changes."
As insurance companies battle the fundamental challenge of continuing their normal operations and continuing to provide top customer service while also minimizing social interaction and adhering to 'stay at home' orders, many are realizing the benefit of innovative technologies. While society's 'new normal' remains difficult to predict, the future of the insurance industry looks like its gaining some clarity.