Insurance Institute of Canada chooses new board | Insurance Business Canada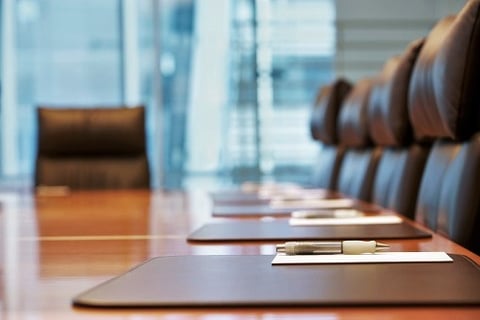 The Insurance Institute of Canada (IIC) has elected new members to its board of governors.
The institute chose the new members during its 64th annual general meeting earlier this week in Ottawa, Ontario. Lynn Oldfield, MBA, FCIP, CRM, was chosen to serve as chair of the board.
Oldfield is currently president and CEO of
AIG
Insurance Company of Canada. She joined AIG in 1991 as an underwriting manager and has since held a number of positions before serving the company as president in 2008. Oldfield has a Master of Business Administration from McMaster University and an Honours Bachelor of Business Administration degree from the Lazaridis School of Business and Economics at Wilfrid Laurier University.
Search and compare insurance product listings for D&O Liability from specialty market providers here
"I am proud to assume this leadership role at the Insurance Institute which has a long-standing history of helping Canadian P&C insurance professionals grow their knowledge and advance their careers," commented Oldfield. "In today's fast-paced world, it's more important than ever for insurance professionals to have the education and tools they need to excel and succeed."
IIC president and CEO Peter Hohman, MBA, FCIP, ICD.D., discussed the importance of the board's role in influencing insurance education.
"Our board is committed to leading the Institute as it provides proven knowledge solutions that drive powerful business results for the risk management and P&C insurance industry. We help prepare people to fulfill their professional and ethical responsibilities by offering customer-focused and innovative educational solutions in a wide variety of learning preferences and styles," Hohman said.
The rest of the executive committee of the board of governors for 2017-18 are as follows:
Deputy chair of the board: Wawanesa Mutual Insurance president and CEO S.J. (Jeff) Goy, ACAS, CIP
Vice-chair, governor at-large: Crawford & Company president and CEO Patrick Van Bakel, BA, CIP
Immediate past chair: Intact Insurance president François Blais, FCAS, FCIA
Regional vice-chairs:

Colin Warnecke, CIP – Western provinces
Robert Fellows, MBA, FCIP, CRM – Ontario
Simon Charbonneau, FPAA, CRM – Quebec
Paul Croft, BSc, CCIB, CIP, CRM – Atlantic provinces

Divisional vice-chairs:

Anna McCrindell, BA (Hons), FCIP, CRM – Academic
Mike Kosturik, BA, FCIP – Professionals
Related stories:
Can-Sure Underwriting & Beacon Underwriting promotes Cameron Copeland to President
Insurance Institute of Canada announces new chair and board