Insurance M&A activity drops | Insurance Business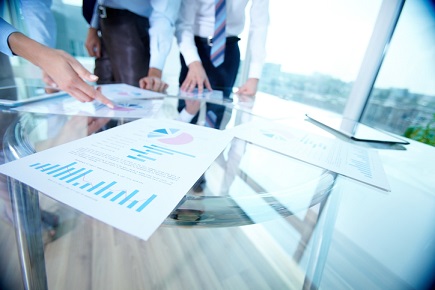 A mid-year growth report by Clyde & Co has revealed that the global volume of completed mergers and acquisitions (M&A) among insurance companies has continued its downward trend, reaching a two-year low.
According to the report, there were 170 deals in the first six months of 2017 compared to 186 in the same period last year. M&A activity is down 24% from the last high in H1 2015, when there were 225 deals.
While global M&A activity on average saw a slump, the results for each individual region were mixed. The Americas experienced increased M&A, with 86 transactions so far – five more transactions than in H1 2016. The Middle East and Africa saw a modest uptick in activity, with eight deals – compared to only two last year.
Search and compare insurance product listings for Mergers and Acquisitions from specialty market providers here
Not all regions were as active, however. European M&A activity fell 28% in the last six months – a trend the report believes was driven by the UK's intended withdrawal from the EU. M&A deals in Asia Pacific for the period were at 22, down from 36 last year.
"Uncertainty is the enemy of deal-making. M&A has risen in the Americas now that the uncertainty that plagued the market in the run-up to the US presidential election has eased somewhat," commented Clyde & Co Corporate Insurance Group global head Andrew Holderness in a release.
"However, in Europe, uncertainty persists with Brexit acting as a significant brake on M&A activity. Transactions have been overtaken on the corporate agenda by Brexit preparations as companies realise that there is no time to lose. Elsewhere in Europe political and economic uncertainty in markets as far apart as Greece, Italy and Russia continue to weigh heavy on investor sentiment."
"Growth remains a shareholder imperative in an increasingly difficult trading environment, and insurers are investigating every avenue – both organic and inorganic – in an attempt to deliver this, wherever they are in the world," added Holderness.
Despite the transaction decline for the first half of the year, Clyde & Co believes that as markets become less exposed to both political and economic uncertainty, M&A activity will stabilise or rebound in the second half.
"Deals are still getting done and a merger or acquisition remains an attractive route to generating value," explained Holderness. "While insurers continue to consider all the tools at their disposal in the quest for growth, there is good reason to expect that more M&A will get over the line in the coming six months."
Related stories:
Markel Canada explains acquisition culture
Markel to acquire State National in $919m deal