Insurance tech co gets famous tennis player as brand ambassador | Insurance Business Canada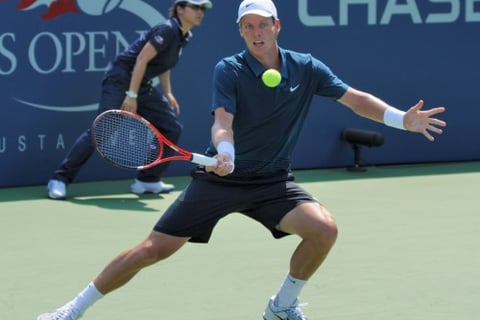 An insurance tech company has revealed a new partnership with one of the world's most skilled tennis players, with the latter agreeing to serve as the former's brand ambassador.
It was announced yesterday that Tomas Berdych, currently ranked #12 in the ATP world rankings, had signed on with Ebix, Inc. for a multiyear global partnership agreement. The tennis player began acting as Ebix's brand ambassador effective from the recent 2017 Australian Open.
On top of partnering with Ebix on customer engagement, advertising, social and marketing opportunities, Berdych will sport an Ebix patch on his athletic apparel as part of the agreement.
"I am really excited to be working with a global services brand such as Ebix, as I play tennis around the world," Berdych said in a statement. "I look forward to a very successful partnership with Ebix and building on the successes I have achieved over the last decade."
Ebix chose Berdych for his unique accomplishments and his perseverance in the sport.
"We are excited to have Tomas Berdych as an Ebix ambassador," Ebix president and CEO Robin Raina said.
"Playing in an era that has no parallel with three of the most decorated players in history playing the game, Berdych has held his own by having the distinction of beating each of the top ranked players many times, in addition to leading his country to two Davis Cup titles. He is one of the most consistent, talented and popular players on the ATP circuit, and he personifies the same winning attributes - such as persistence, passion and performance - that make Ebix the leading provider of insurance software services around the world."
Related stories:
Toronto Maple Leafs and Raptors partner with Aviva for branded-insurance program
Insuring the superstars of the sporting world