Insurers make Aon Hewitt's list of best Canadian employers | Insurance Business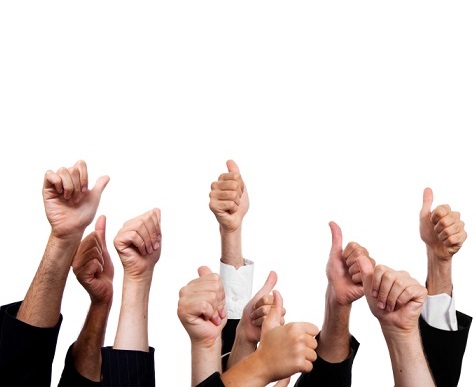 A number of insurers made it on to Aon Hewitt's list of Best Employers in Canada for 2018.
The insurers recognized were Allstate Insurance Company of Canada, British Columbia Automobile Association (BCAA),
Intact
Financial, La Capitale Groupe financier, LGM Financial Services, The Co-operators, and
Trisura
Guarantee Insurance.
Register for our exclusive CE webinar Cyber Insurance 101, and get covered on selling cyber.
Allstate, Intact Financial, and The Co-operators were listed on Aon's Platinum Level list of Best Employers while Trisura made it to the Platinum Level list for Small & Medium Employers. BCAA and La Capitale both qualified for Gold Level under the large employer category, while LGM also ranked for Gold Level under the SME category.
Notably, Allstate, BCAA, and The Co-operators have been on the list for five years or more.
Search and compare insurance product listings for Employers' Liability from specialty market providers here
"Our employees are really to thank for this award, which is why it brings me great joy to be recognized as a Best Employer for the sixth year in a row," commented Allstate Insurance Company of Canada president and CEO Ryan Michel in a statement. "We've worked hard to foster a positive corporate culture and create a strong and healthy work environment, and while this achievement is one we can be proud of, we will continue to work hard in order to exceed employee expectations."
For The Co-operators, this is its 15th straight year of being recognized by Aon.
"At The Co-operators, employee engagement is one of our top priorities. We strive to create a workplace where our employees feel valued, supported and motivated to succeed in their roles and grow within the company," stated The Co-operators president and CEO Rob Wesseling. "It is important that our employees be highly engaged, not only to help meet our goals as an organization, but to help meet their goals as individuals."
"Our engaged employees are passionate about making a difference every day. They are the reason we continue to deliver a customer experience that is second to none," said Intact Financial vice president of human capital management Denise Thompson. "When our employees feel supported, and have the tools that they need to succeed, we succeed as a business. We are an organization that is committed to learning and development, offering career and growth opportunities that add value, and celebrating the achievements of our teams."
Trisura, meanwhile, has won the distinction for three consecutive years.
Related stories:
Gore Mutual recognized as one of Canada's Great Workplaces
Canadian insurers make it to Aon's best employers list