Insuring panda-monium | Insurance Business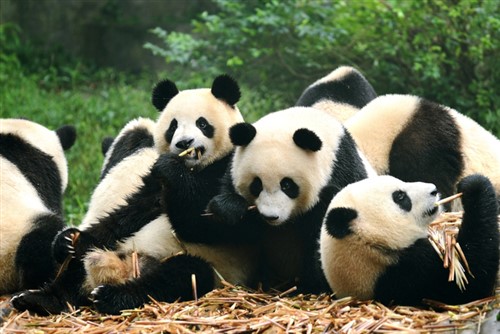 Expect pandamonium at the Toronto Zoo for the next week. Beloved pandas Da Mao and Er Shun, who entertained millions of visitors with their antics – munching on bamboo, falling from trees, and rolling through snow, to name a few – are being shipped off to Calgary on March 18.
The panda pen won't be empty for long. As the Toronto Zoo focuses on conserving endangered species that are losing their habitats, CBC News reported that Amur tigers will take over the enclosure later in 2018.
Whether it's bears or other beasts, animal attractions often bring in big crowds, which means new risks for a zoo's insurance policy.
"We rate our liability policy on annual attendance, so at the end of the year, we'll adjust the policy to reflect the increased exposure, if there were more patrons attending that year," said Kevin Dannemann, vice president and general manager at K&K Insurance. "For new attractions, we would sometimes, depending on what it is, ask about increased security or increased medical staffing needs."
It's actually not the animals that pose the greatest danger – it's the humans tripping over themselves as they dash to the penguin splash park or wander around the rhino lookout.
"Most people would think the animal interaction is the biggest exposure, but it's mostly slip and fall claims that we would see," said Dannemann. If a zoo has a certification from Canada's Accredited Zoos and Aquarium, it's probably being held to a high standard, from health and safety measures, like hand sanitization, to security personnel that can manage the number of visitors.
Trampling by a herd of gazelles is then not the most realistic threat facing a zoo patron. Even so, there's always the chance that an enthusiastic visitor will try to pet an ostrich, warthog, or koala.
"We do get the occasional bite obviously, when a little kid or somebody sticks their hand through a fence when they're not supposed to," said Dannemann.
As fun as a day at the zoo can be, insuring them is more like a drive through a safari than a walk in the park.
"Due to the strict liability nature of the facilities, most carriers do not have an appetite for this type of exposure," explained Dannemann.
Some zoos have carousels, zip lines, and water slides, or they put on concerts that carry their own risks. K&K has a suite of programs that cover the range of events happening at these recreational parks, but other carriers can have some discomfort with providing coverage.
"For a general insurance carrier to provide coverage for one zoo when they've likely never underwritten a zoo before, it's more the fear of the unknown," said Dannemann. "You have to understand what could happen when you're insuring the zoo and be comfortable with the exposures in order to provide the proper coverage that's needed."
Related stories: